It's time to celebrate actual culture. That's right. Delicious Flat Chests! There is a great divide amongst the breast purists: are small breasts decent, or are only large ones great? I like all spectrums of the titty. Titties are titties after all, and I would never turn away either.

Big breasts have their part to play, and we'll talk about them later. In this article, we're all about those Delicious Flat Chests with some barely there boobies.
REAL-761
Aoi Nakashiro
When I think of a Delicious Flat Chest, one of the first actresses I think about is Aoi Nakashiro. Her general aesthetic in REAL-761 is 100% my jam. A mousy-looking librarian chick with big circle glasses, a flat chest, and very adorable clothing, what more can one degenerate ask for?
Maybe having her crave stimulation all over her erotic body. Soon after having a sexual awakening, it looks like poor Aoi-chan's fingers aren't enough to satisfy. The only thing that'll work is the throbbing dick of the kind stranger that handed you one of your books earlier.
---
Oh no. It looks like Aoi-chan has went off the deep end. Not only is getting deep dicked no longer adequate, it seems that she gets into some kinky stuff! Having her wrists bound by cute leather cuffs shows how completely and she's given fully into the lewd desires burning inside.
---
I have to give props, as most of the time, for some reason the girl's glasses end up going away during a shoot. I love how they kept the round glasses as part of every scene. Not that Aoi-chan wouldn't be adorable without them, yet they somehow enhance her charm. Watching that cute little body of hers take dick, and the slight jiggle of her Delicious Flat Chest is fantastic.
---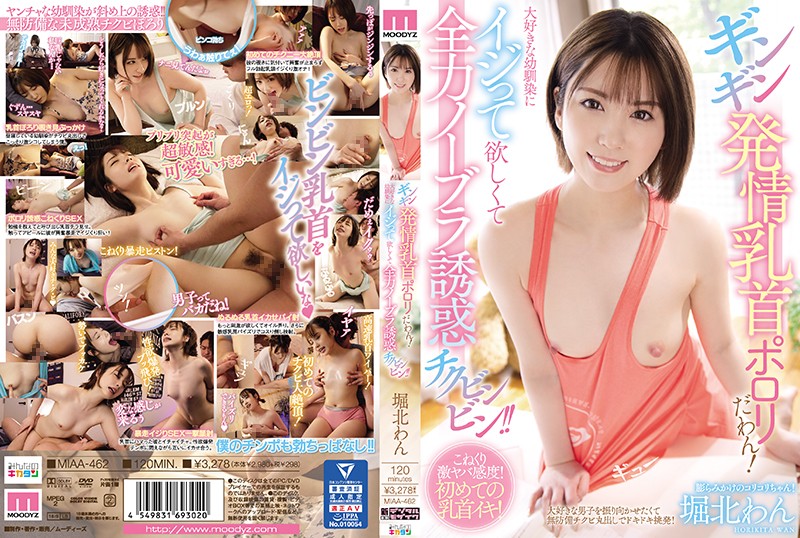 MIAA-462
Wan Horikita
I didn't know Wan Horikita before becoming across MIAA-462. Oh boy, she's an absolute peach! With an award winning smile, a delicious flat chest, and a certain erotic swagger, she's worth keeping up with.
The best thing about Wan-chan in this movie, is that she just has this pure eroticism about her. I know some women are self conscious about having a small chest, yet it's like Wan has weaponized them to her benefit.
---
She keeps just killing me with some bold no-bra down blouse service. Seeing those little breasts with nipples puffed up and aroused, make me want to just reach into the screen and give them some enthusiastic attention.
---
We can't let all of Wan-chan's efforts to arouse us go to waste! I'm happy that she gets all of the attention and affection she deserves. She's also a pro at riding dick and taking big cumshots like the best of them. Does she take a cumshot across her delicious flat chest? Guess you'll have to watch to find out. 😉
---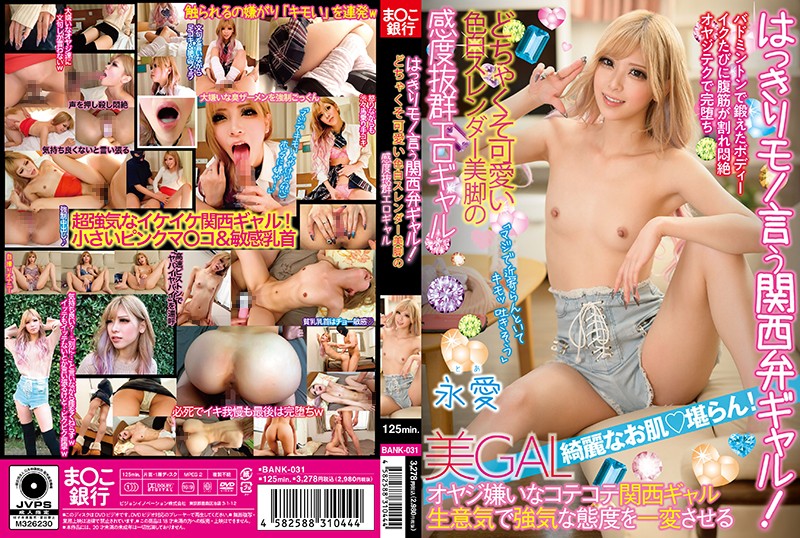 BANK-031
Eternal Love
Oh shit. We have a big problem here. I didn't expect to end up falling in love with a woman today. Have you guys ever came across Eternal Love? She's a very petite gal type, with very long and beautiful hair, luscious legs and a dynamite fashion sense.
Seriously, this woman is just too pretty. Just watching her in normal clothes makes parts of me stand at attention. Even more so when she gives us some erotic upskirt shots. Those long legs are enough to make a grown man cry.
---
As she's playing with us, it's so fulfilling to see her have a great and powerful orgasm. Her little body absolutely enjoys the pleasure it's receiving, which really comes through with her rather audible enjoyment.
---
To me it seems like Eternal Love has a little bit of trouble taking some deep dick in the beginning, but after a while it becomes much more enjoyable. That just goes to prove how tight her pussy wraps around an invading cock.
---
The uniform she wears is just amazing. Perfectly accented by such lovely hair and fingernails. You know, fingernails are one of those things that you don't find sexy until you do. If you end up watching BANK-031 in full, you may have gotten the same affliction. Eternal Love's fingernail game is just that erotic.
---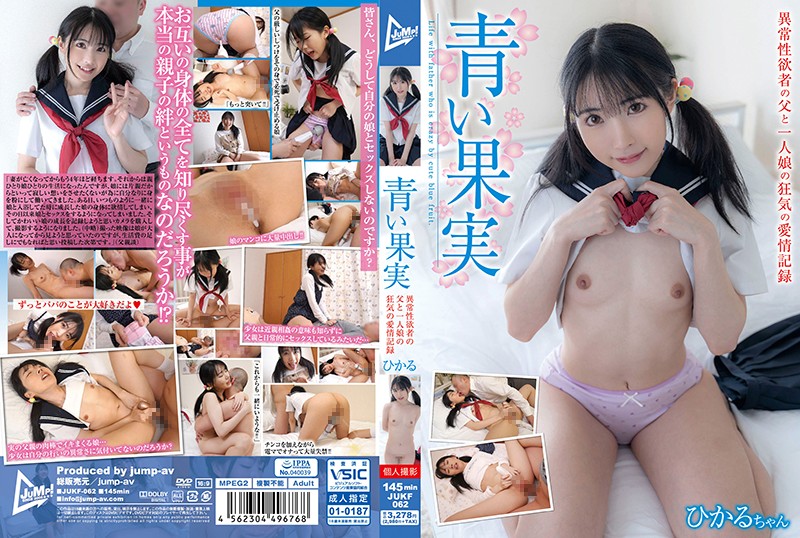 JUKF-062
Hikaru Minazuki
JUKF-062 is a more traditional Delicious Flat Chest affair. Hikaru Minazuki is a very petite woman, and thus offers a new level of lewdness that lots of people enjoy. She brings the appeal of someone short and youthful to the table, and she doesn't mind using that for her advantage.
Hikaru-chan is very cute and wears some very youthful clothing and panties to entice us men to take care of her. She's a pretty little thing that enjoys showing off her body to others, and for that we thank her.
---
While her body is on the petite side, it seems that her ability to take dick or big vibrators isn't diminished in the slightest. She has to have a very tight and warm pussy, for sure.
---
Like all good girls, Hikaru-chan gets some well deserved pleasures after letting men feast on her petite body. To me it seems like she really savors having some hot and fresh cum shot in her mouth. Either in the mouth, or shot across that Delicious Flat Chest of hers would be ideal.
---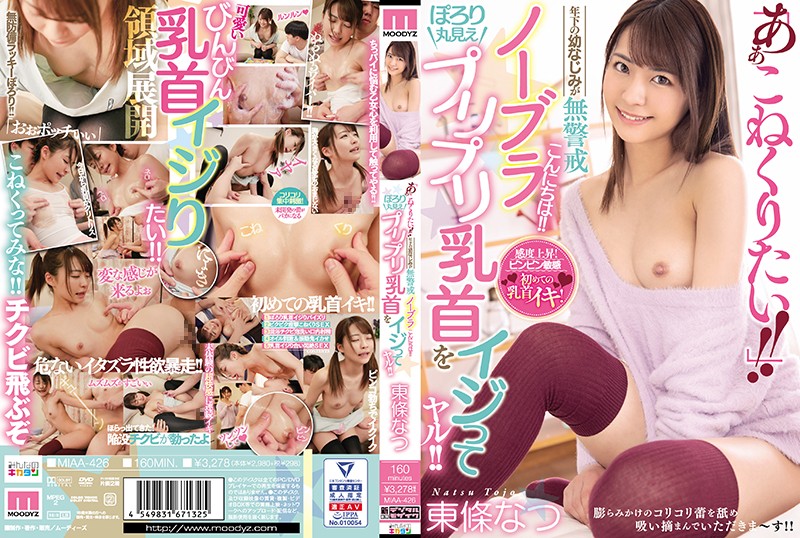 MIAA-426
Tojo Natsu
I usually don't like to include two videos from the same studio in a single list, but Tojo Natsu knows how to join a list by force. Much like MIAA-462, it features a Delicious Flat Chest no-bra action. I'm glad they love shooting stuff like this, because I love watching it.
Tojo-chan definitely does have some very tweakable nipples. Perfect little puffy nubs that just crave attention. Nothing gets me going more than those down blouse shots. Not sure if it's just me, but scenes like that are often replayed over and over to get the most enjoyment.
---
You can't just keep playing with a woman's nipples forever, at some point you're going to want to put your dick in her somehow. Why not fuck those little tits of hers and shoot a hot load all over her chest? It's only fair.
---
At some point, you can't keep taking a slut's teasing. You're going to have to bend her over and have her tight pussy wrap around your throbbing cock. No doubt was her goal all along, and we've just fallen into her trap. Expertly played, Tojo-chan.
---
Looks like we've went over some Delicious Flat Chests today, and hopefully you have a little more respect for the tiny boobs that make so many cocks hard. If you have a favorite flat chested actress, spread the gospel in the comments.