Hey all Aika ready to cap off my extra long Actress Spotlight on Aki Sasaki. This entry will cover, what I believe, are her best titles throughout her career. We've got librarians, we've got lesbians, we've got deep blow jobs and more. So strap on in for great milfy JAV porn.
WANZ-671

"Female Friend NTR I Love Fucking My Friend's Husband"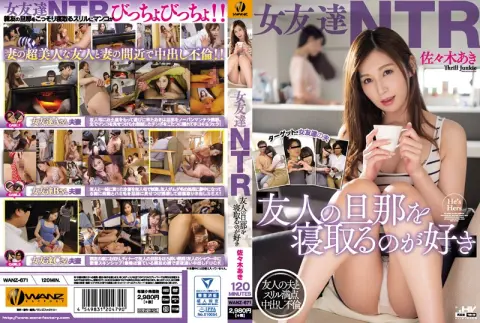 Kicking off our list is a classic in plain sight seduction title. Aki plays a woman who seduces and fucks her friend's husband. It's a simple premise but Aki looks her absolute best here and the sex is fun and light. Aki isn't the most well endowed actress but makes up for it with her personality and fucking ability. The high point is the kotatsu scene at the beginning. It is more 'believable' than most hidding in public sex scenes and still manages to be really hot. Aki uses her foot to rub the hubby's cock under the table and then uses his foot to rub her off later. The blow job she gives under the table is close to perfect. 
Honestly the best part about this video is just seeing Aki's face and facial expressions. She has a really animated face with those thick eyebrows and it is fun to see her just react to things. Like the look of surprise when the wife gets near or when she shoots a glance to the side to make sure the coast is clear. This title is a great intro to Aki. It shows off her beautiful face and great performing very well.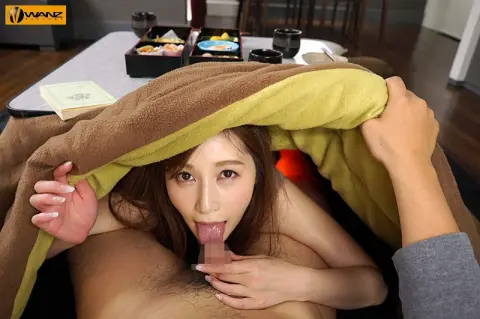 LZDQ-004

"Frank Talk Naked Lesbian Series The Process Of All Day Loving"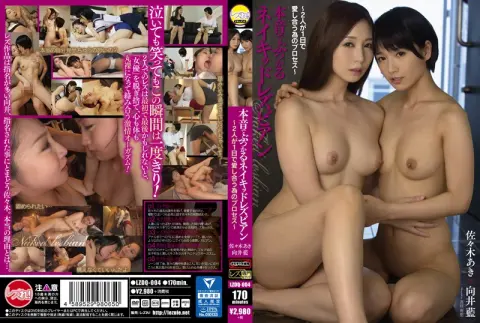 Next we have Aki with Ai Mukai in a terrific lesbian title. Aki has teamed up with some great names like Ayumi Shinoda or Yui Hatano but this one with Ai is the best in my opinion. Most due to the natural chemistry that grows throughout the video and scenes. Ai Mukai is one of my favorite JAV milfs working today. In this title she is a little younger with shorter hair and has yet to remake herself into milfy goodness. However she is still a game performer and has a really beautiful face. She gives as good as she gets here and really gets into it at times. Her fingering is just on point. Not that timid or over the top stuff.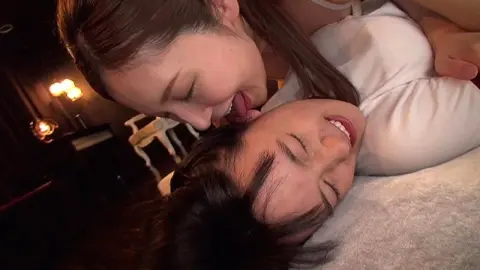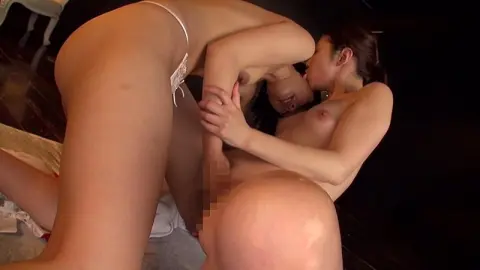 The title starts with each woman exchanging power dynamics. The younger Ai dominates and woman handles the older Aki and in the next scene they switch roles. After that the roles are balanced out and the women are able to fuck without sub/dom roles. And that is where the film really starts to shine. When both women are asked to just fuck each other naturally.
(Check out focus in Ai)
Like I wrote earlier the natural chemistry between the women is what really makes this video special. Aki and Ai genuinely seem to like fucking each other. It's not that showy and over the top lesbian sex you might see sometimes. This is actual honest to god lesbian sex here. Like when Ai fingers Aki so much that her arm starts to tire but still kisses the side of her thigh while doing so. I might all be an act but who cares. Our two ladies seem to really enjoy fucking each other. It may not be the most showy or outrageous girl on girl title but it is one of the best.
HNDS-054

"A Creampie Battle Royale Of Love And Madness Aki Sasaki Rika Mari"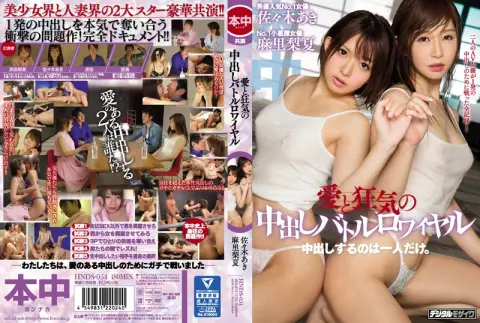 Next up is definitely the weirdest entry on this list. The title has Aki and Rika Mari in a "battle or contest" of sorts for the affection of two men. This title is really emotional and has some crying from both of the women (and men too). The emotion isn't from any abuse or meanness, it is part of the jealousy of seeing someone fuck their lover and acting from all parties. Emotional, intimate, and raw fucking is what this next title is all about.
The title starts with Aki and Rika pairing off with the men. The sex is intimate and personal. Eventually tensions start to rise and Aki and Rika "fight" each other. The two kiss and make up with a threesome and later a lesbian scene. It ends with a really loving pair of sex scenes with the two women. Tearful, emotionally charged sex might not be for you and that is understandable. But just like how some people like sad music at times, sad porn can work like that too. Check out this title for very emotional sex.
JUY-815

"The Perverted Married Lady Next Door Controlled My Ejaculations In Various Ways For A Week"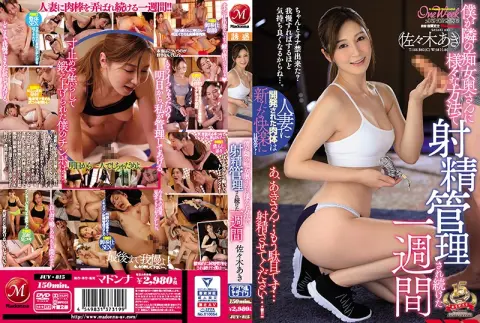 That last title was heavy so lets pick up the vibe with a tease-tastic title by Aki. Here she plays married woman in fit gym clothes who rubs, jerks off, and fucks men into ecstasy. Aki is an expert tease and this title best shows that. The men literally (figuratively) turn into putty in her hands. The sex is light and fun and chock full of tease. Aki also wears lots of tight fitting athletic clothes.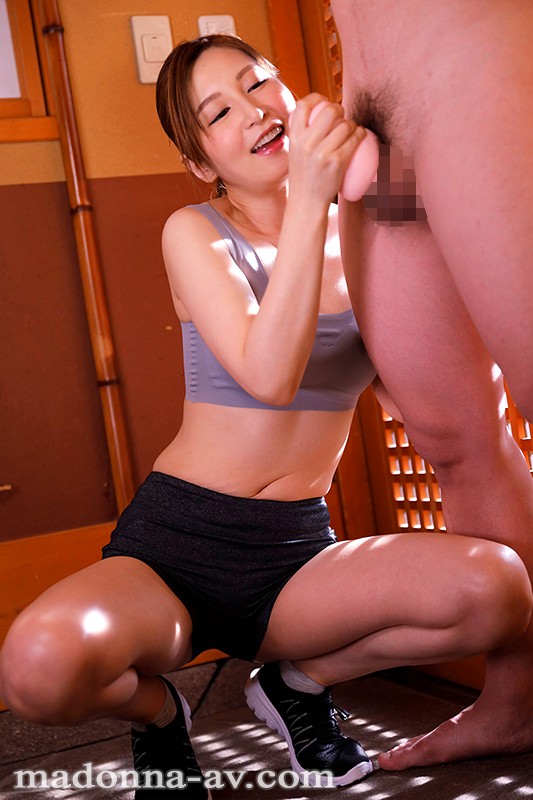 Aki uses her whole body here; from her lips, to her legs, to her feet. She gives a full body tease and it is something to behold. Aki is not the most busty or curvy girl or even the most extreme. She just knows to to fuck and makes it sexy as hell. From her long tightly gripped hand jobs to the way she slaps a cock onto her tiny boobs. Aki is a woman who knows what she wants and what she wants to do with you. And that people is sexy as hell.
I haven't even gotten to the sex toys. The title has ample sex toy use on Aki and on the lucky dudes. Be it a vibrator in Aki or on a guy's cock, sex toys get lots of play. The best one, and best scene goes to the fleshlight like fake pussy toy that Aki uses on a guy. She uses the ever loving fuck out of them. In one part she parts her face and ear against his crotch as she listens to his cock as it is cumming into the toy. Then she starts giving him the play by play. Man do I miss Aki now. I could write a thousand more words on this one scene alone. I can't recommend this one scene enough. 
JUY-299

"This Married Woman Librarian Is Quietly Luring Me To Temptation In The Library"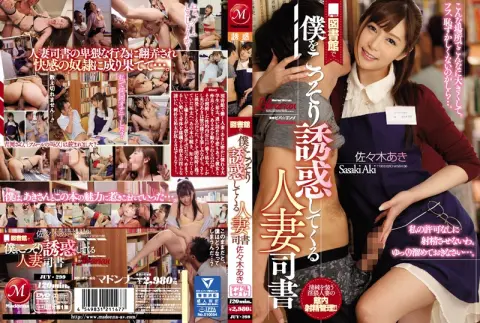 And so we enter endgame with the final three. Aki plays a mousy looking librarian who seduces men. They come looking for knowledge and leave after cuming. The idea of fucking an older sexy woman who teaches you the ropes is a fantasy that many men harbor. Aki plays into that Milf fantasy to a T. Here she is aggressive at times and really supportive at times too. She is taking charge while also showing the guys how to take charge. 
There is so much to like here. From the fucking in between bookcases to the finale where two guys tag team her but my high goes to the terrific hand job and blow job scene during the middle of the video. In it Aki jerks off a man in the library with people around. She gives him this slow and steady hand job while talking to him constantly. Edging him on and asking him how good it feels. It is almost JOI (jerk off instruction) like. Right before he explodes she quickly stands up, tells her colleague that she needs to leave and leaves the room with the man quickly following her.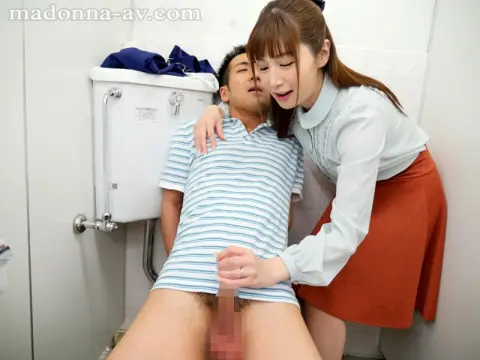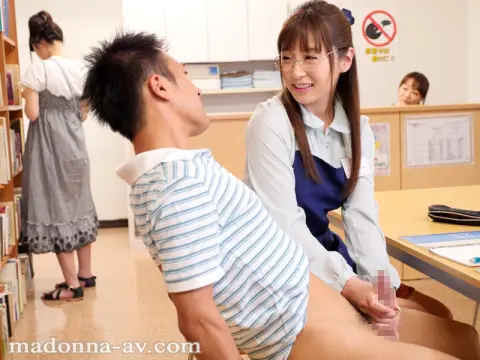 It is an odd moment to highlight but she is so prim and proper that it made the scene even more memorable. Of course she finishes him off in the bathroom with an even lewder hand job and suck job. Aki can play the Milf role like it was made for her and her hand jobs are right there too. For a top down Milf masterpiece, check out this title. 
(The scene in question)
SDMU-674

"A Creampie Domination Hot Springs Vacation"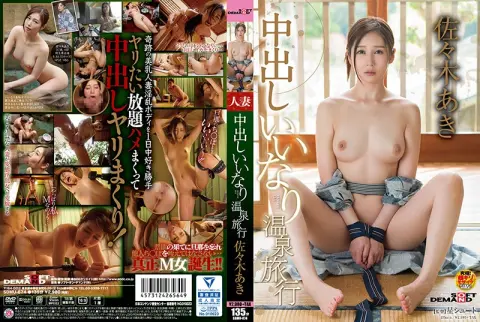 Our second to last title is a hot springs video that features hard sex and even harder orgasms. The video features cream pies, embarrassing public sex, and plenty of Aki getting her pussy played with. Unlike most of our titles this one has Aki in a more submissive role. We've seen Aki play with men in the palm of her hand, now see her turn into putty into their hands.
In our two hour runtime we get three big scenes; a nice blow job in a hot spring bath, a long tease and fuck session, and finally a foursome fuck fest to end things. The entire video is shot with a 'one take' style with each scene moving on into the next. The sex is fantastic and Aki plays the sub very well. The tables turn here and we see her getting teased every which way. From vibrators and fingers in her pussy, to her ass getting slapped, to her ears getting teased; her entire body turns into one big erogenous zone. 
(The way her body quakes with pleasure…)
I can't give my highlight to anyone scene. Every scene is stellar. The blow job scene ends with Aki letting the cum and spit drip down to little titties and later she gives the old man a polite bow as she leaves. The teasing scene has her playing with her pussy in an impromptu moment after getting played with from behind. The finale has a moment where she gets flipped upside down by the three men and fingered until she squirts into her own face. Great scene after great scene with terrific moments everywhere.
(Full body orgasms)
All the guys that got toyed with in the other videos get their revenge as Aki is fucked senseless. Seeing the usual confidant and cheery Aki become a shy and excitable woman is a real treat. Watch this title to see Aki melt into glorious ecstasy.
(Aki can take it deep down there too)
PRED-004

"Female Teacher Seduces You With A Blowjob Even Though Her Fiance's Right There"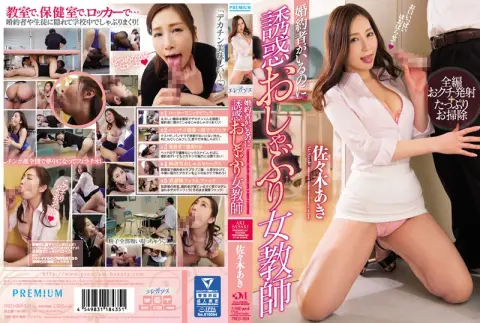 Finishing us off is hands down my favorite title from Aki. This is a blow job focused title with Aki playing an overactive teacher obsessed with her student's cocks. Aki is one the best suck queens around, she gives fantastic head and looks amazing while doing it. Her technique is incredible; tight lips, varying speeds, different angles, a very playful tongue, and my favorite casual deep throating. She also makes it a full body experience. Her hand jobs are great too as is her dirty talk, and overall foreplay. I've written so much about Aki, so I'll keep this final one light.
(That smile)
Like the librarian title she is both aggressive yet supportive. Pushy but also kind as she shows these men how to fuck and be fucked. A combo of light femdom and informative sex. Exactly what you want from milf. Every scene is killer from the start to the finish. Aki and her beautiful face is at the forefront of every scene and she looks stunning. I'll let these gifs and images of the video speak for themselves but anybody who watches this title should see why I like it and Aki so much.
(Look at how deep and how easily she takes it)
(Aki and her beautiful face getting fucked)
(More Aki)
Conclusion- Best Milf
Well, by this point you are probably a little tired of me shouting about how great Aki is but I really do think that. She is easily my favorite JAV Milf of all time and my second favorite actress of all time. Beautiful, slender, and gorgeous looking. She isn't the most physically gifted woman but her personality and attitude is great. She is charismatic, confident, lively, playful, and kind or mean when she wants to be. Be you woman or man, an attractive body can't compete with an attractive personality. I'm a real believer in that and Aki has that in spades. For anyone looking for a beautiful milf in JAV check out Aki Sasaki and stay for the beautiful little slut inside.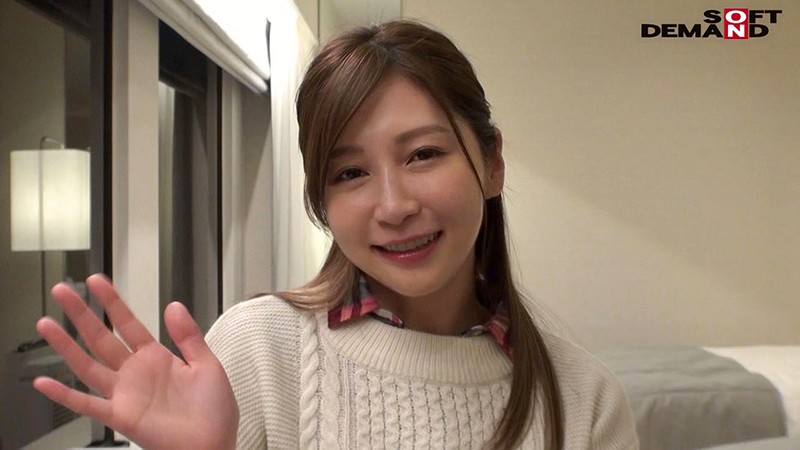 Until next time, Aika out