Julia, Julia, Julia; what can you say about one of the most recognizable actresses in the business. She's an actresses I've always liked even if I found her titles to be hit or miss. Recently she was dropped by Oppai (or graduated in more diplomatic terms) and fans have discussed all about her aging self. Talking about how she's looking older, her slumping sales, and how all this might foreshadow her end in JAV.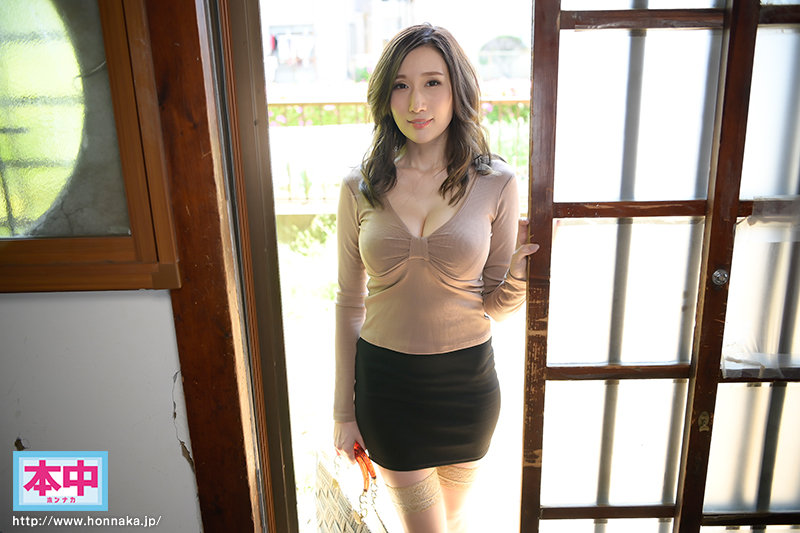 If anything Julia has only doubled down on her career and is better for leaving Oppai. Since leaving she has been studio hopping, working with various big names for a couple of title then bouncing onto the next. The perfect career type in my opinion. Julia gets to work with the big boys, never gets stagnant, and gets to work in a variety of titles. Freelancing has been great for her titles. To go with this is a reinvigorated Julia. She is more energetic, lively, and down to fuck than ever. Julia has picked herself up and is working harder than ever. And I for one welcome an older and more mature looking Julia. Personally I have enjoyed Julia's videos more and more recently. I think she's been killing it lately and that's' why we're reviewing her latest. Let's see if her hot streak continues.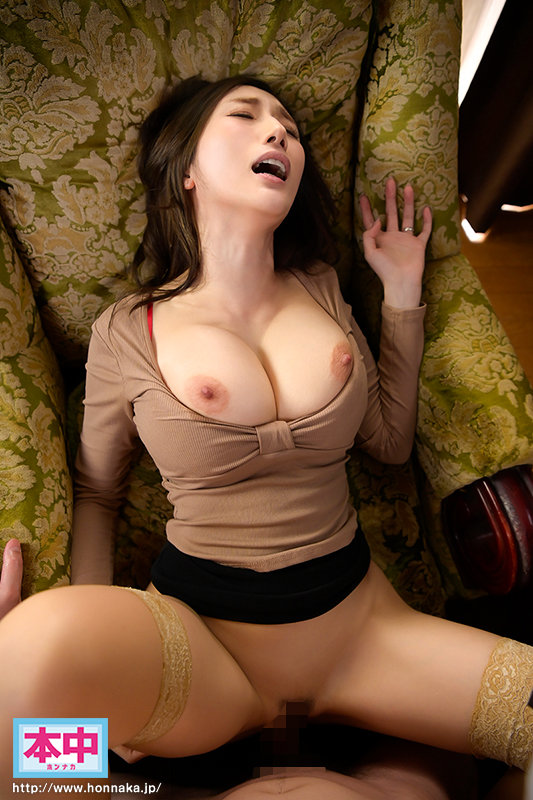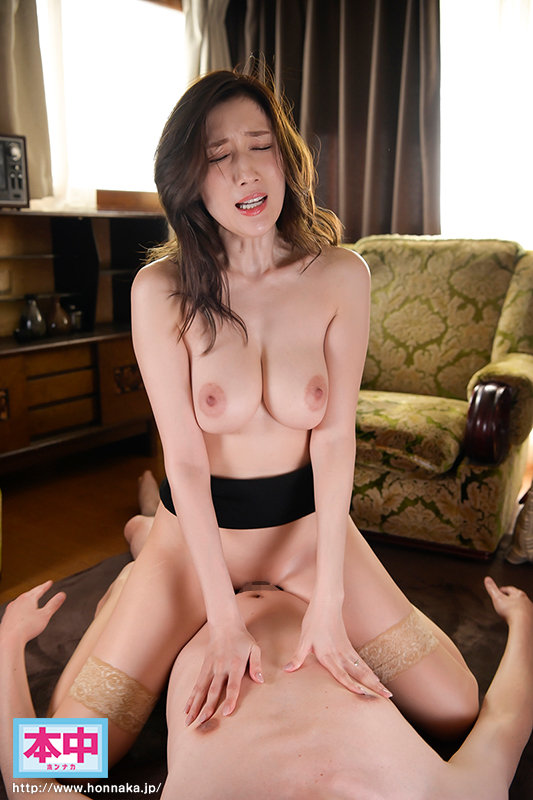 The Title
The title itself is a POV heavy title that has our star playing a wife that is super horny. While this is technically a 'cheating wife' title, that is only in name. The video is all about Julia happily fucking her partner. In fact you can call this a happy fucking title, thanks to how cheery and upbeat Julia is. The title also features 'cream pie' sex and plenty of squirting from Julia.
Sex
We start with a solid intro scene with Julia setting the light and loose tone with her bubbly attitude. Then we head towards the bathroom to see her in a loose white shirt as she gets fingered and played with shower head. I usually care little about these masturbation / foreplay sex scenes but Julia makes this one a keeper. This is followed up by a nude cleaning scene and finally a red hot finale. The intro and bathroom scenes are pretty good but the finale easily gets my highlight. It starts with her arms tied up to a door frame while she gets the full teasing treatment. Fondled, caressed, dildos in her pussy and mouth. After that long teasing, it's Julia turn as she services her man all over. Starting with a very long foot licking session.



(Happy Julia is best Julia)
The best thing about this title is how pleasing Julia wants to be at times. She is trying to fuck you with the best of her abilities and it is a treat to witness. I don't think I've ever seen her so happy to suck on a pair of balls ever. But there she is with a big smile on her face with two balls in her mouth. The happiest she's looked in a while and giving a lot of that love back. One critique I would give is that she gets a little too whiny and high pitched screaming at times.
Production
The camera while POV is not entirely static. Props to the camerawork for slowly moving the camera around throughout the scenes. Giving us juicy looks of Julia's pussy from underneath or sweeping around her body while the action continues. The camerawork is more interesting than most average POV titles I found.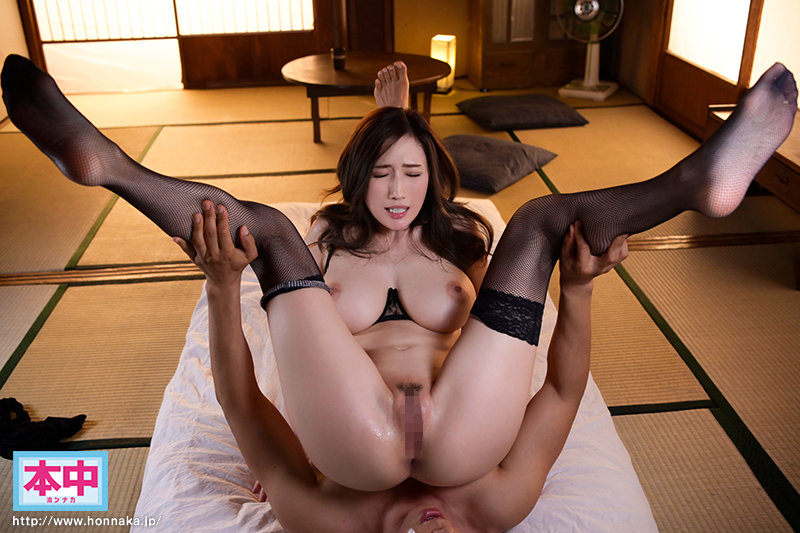 Overall
In the end I enjoyed this title quite a bit. It went from a solid title to a good one the more I watched it. It's not the best title in the Juliassance (Julia Renaissance) but a good entry in it. A happy and spirited performance from Julia. I am giving this an 8 out of 10; a good piece of smut with some great moments. If you haven't checked out her recent stuff I suggest giving them a look. Julia is as good as she has ever been, if not better.



(Happy little ballsucker)
Other Suggestions
CJOD-276

"Celeb Wife With Colossal Tits Gets Thick Cream pie From Old Man – Go To Adultery Travelogue"
An absolutely great title from Julia's Renaissance, one that I have covered before, and the one that made me notice her hot streak developing. The title simply has her fucking in a series of hotel rooms. She might wear some skimpy lingerie or outfits but the premise is pretty plain. What makes it so great is how damn horny Julia is. She is like a lioness out to hunt. Give the green bikini scene a look its the best of the bunch. This might be a contender for one of my favorite titles of the year, easily in my top 20 right now at the very least. I don't I've ever seen Julia like this in another video, she is a damn nympho here and devours the dudes in front of her. If you need more present day Julia, then I highly recommend this one to start with.   
HND-947

"My Girlfriend's J Cup Big Tits Mama Lured Me To Temptation And We Started Playing Cream pie Adultery Games"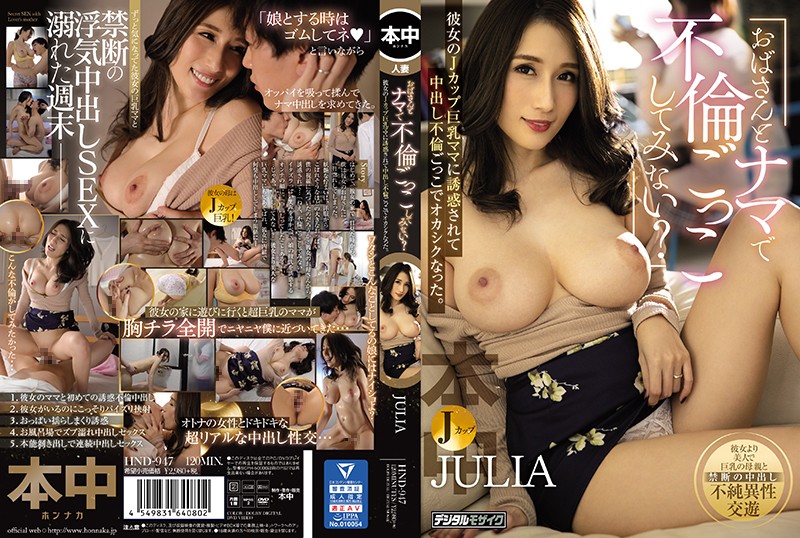 Another banger from Julia. She plays the older seductress, a role she's been playing for a long while now. She fucks a strapping stud up and down a home while keeping it all from his girlfriend. A solid one with some nice acting from Julia as the slutty matriarch whose trying to hide the affair. Much better at playing the whole 'cheating' theme than our main one to be honest. For fun risky sex give this one a look.