Regardless of how your genitals react to such fetishes, hardcore is indeed one of JAV's cornerstones. After all, when Japanese pornography was still engraved in shunga woodblocks before the 20th century, artists were already depicting Japanese people making love with aquatic creatures, engaging in orgy, and other unspeakable depravities. Depicting people ingesting huge amounts of dick milk is not too crazy by Japanese standards.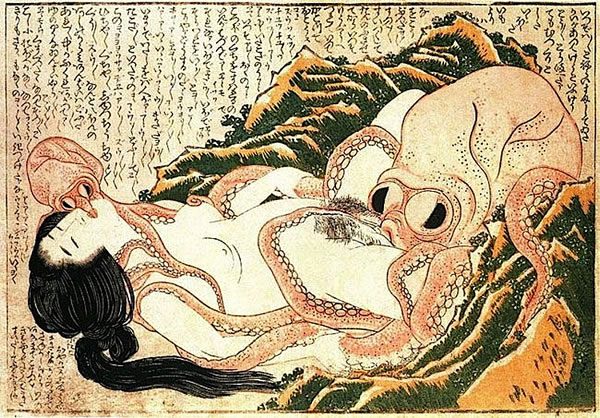 But what makes JAV special is the passion and industrial precision that they put into putting our deepest desires into reality. You love seeing women eat cum? Then how about we hire a hundred men, tell them not to masturbate for a month, and then make them cum into a wine glass? Or how about if we make an actress literally swim in jizz and piss? This is fantasy in overdrive, and perhaps what makes it more crazy is that JAV producers do not lack women willing to do them for a bit of money. 
Swallowing that much cum is not easy, so we can only assume that the women love semen THAT much to even consider taking on a job. It's mind blowing that these women even exist, and on top of that, are willing to show it to us in full detail. Hence, this article is a tribute to SOME of the industry's best cum lovers. There are surely more actresses that merit mention, so share them with us in the comments. 
| | |
| --- | --- |
| Birthday | October 20, 1993 |
| Height | 165 cm |
| Stats | B (85 cm), W (59 cm), H (84 cm) |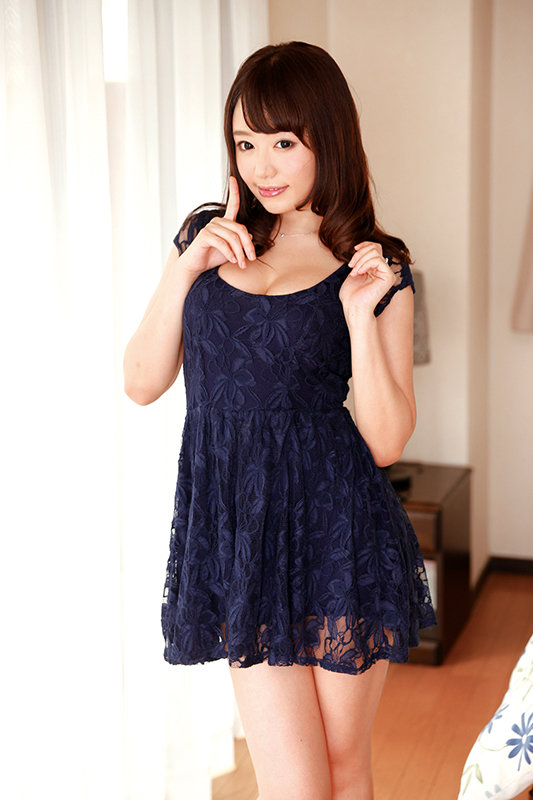 Mao Hamasaki is one of the best modern cum sluts. While Mao-chan has done more than a few hardcore titles, she has become better known for her incredible love for man juice. 
One of her earlier gokkun titles is MVSD-261, part of the "Submissive Cum Swallowing Angel" series which featured angelic beauties such Yuri Asada, Rena Aoi, Ren Hinami, Mitsuki Kamiya, and others. MVSD-261 sees Mao-chan doing a lot of open mouth swallows and gangbangs ending in swallows. Most of it is done with POV-esque camera angles.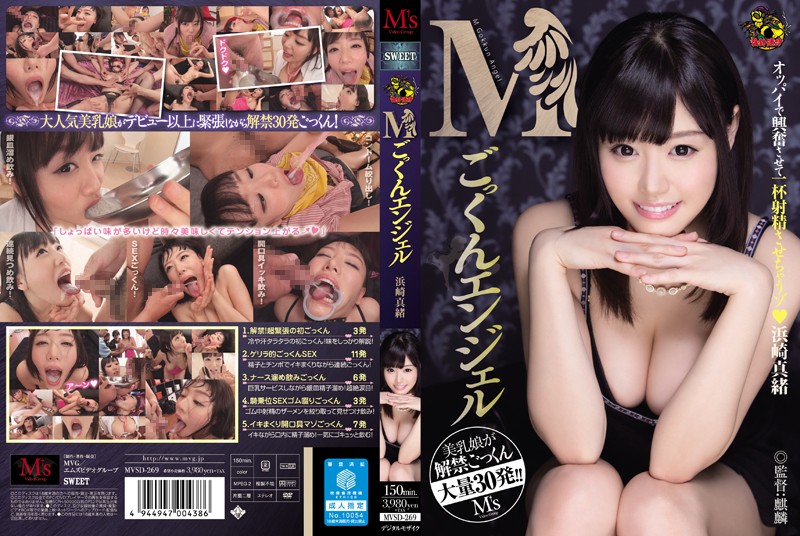 Another interesting title in her oeuvre is MVSD-281, which is part of the notorious MOODYZ series, "Cum Buffet." The title is as simple as it gets, and it features minimal fucking. Personally, I am not a big fan of mixing the affairs of the kitchen and the bed, but "Cum Buffet" is worth watching for its utter insanity. We see Mao-chan using semen as a sauce for cold cuts, udon noodles, sweet snacks, and salads. What makes this special is Mao-chan's matter-of-fact attitude throughout the entire video, as if she is sincerely curious about the flavors she was about to discover. Gordon Ramsey, take notes.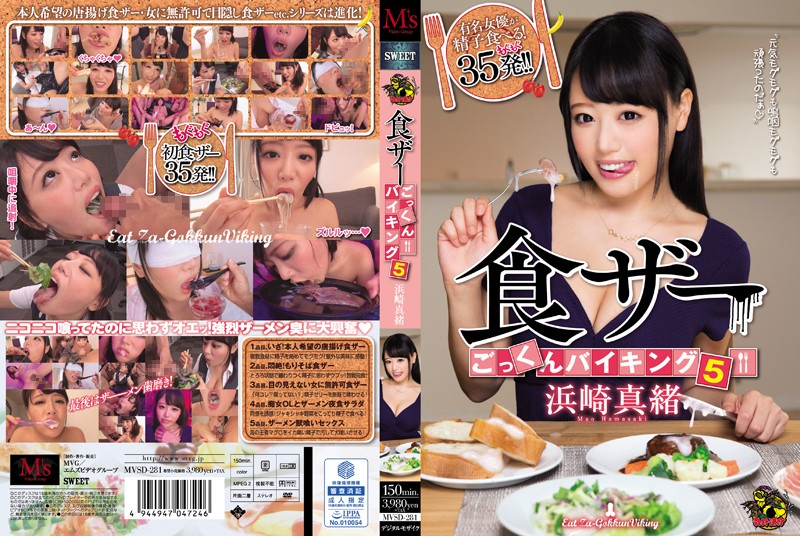 Finally, the gokkun video that pushed her to her limits is a title for the MOODYZ series, Cum Swallowing: Gathering It All Up. In , Mao-chan had to drink 102 loads of cum, delivered to her mouth in various ways. But aside from swallowing the cum, she also had to puke it all up and swallow them back again. Incredibly nasty stuff and definitely not for the faint of heart.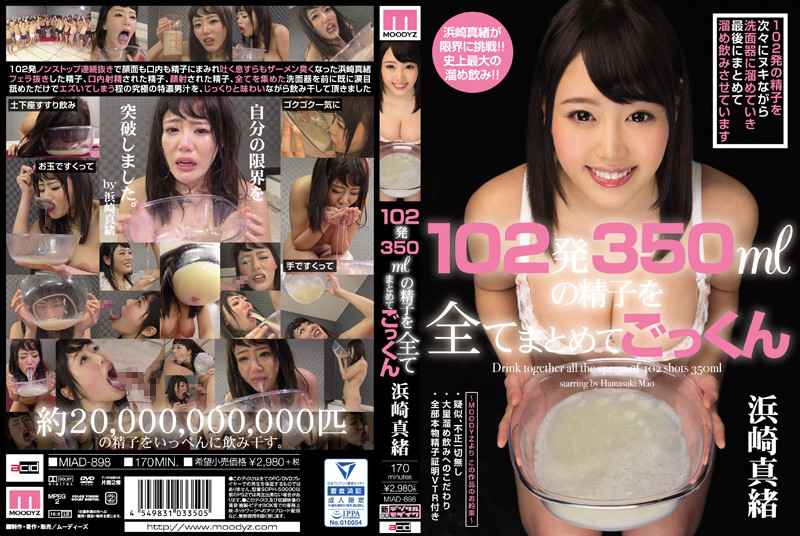 Watch the trailer and see for yourself:
| | |
| --- | --- |
| Birthday | — |
| Height | 154 cm |
| Stats | B (80 cm), W (60 cm), H (82 cm) |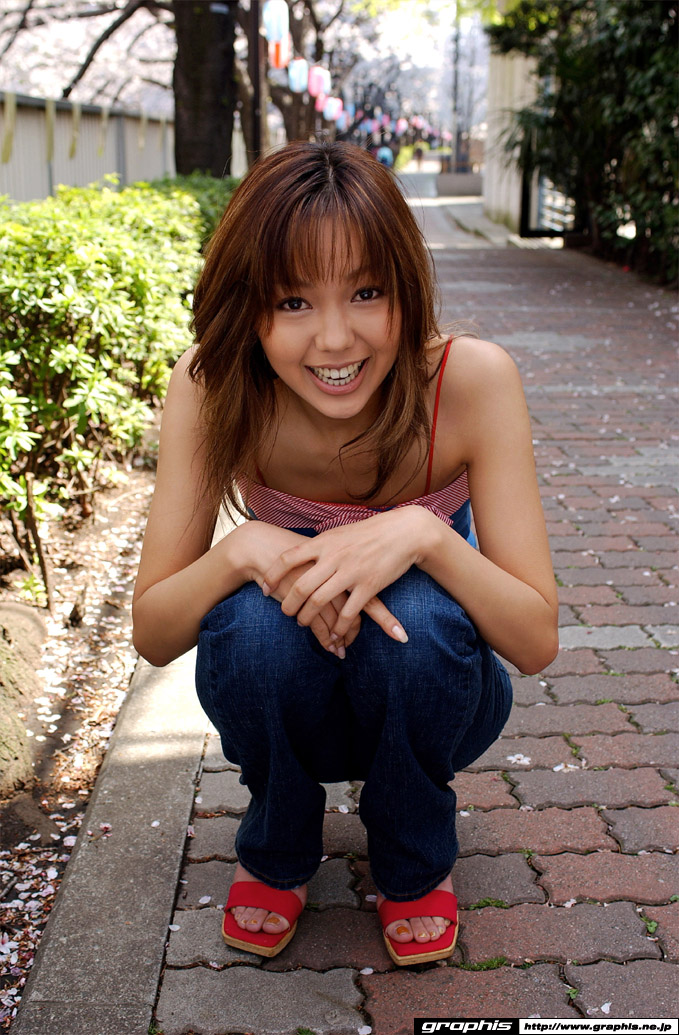 Let's step back a bit and remember one of JAV's classic cum swallowers, Mai Sakashita. Perhaps one of the cutest on our list, Mai-chan has a beautiful face, a thin frame, and a freaky love for semen. She has done multiple gokkun and bukkake titles over the years despite her relatively modest output. 
One of her most popular works is JLD-027 which features her as a cum-hungry teacher. Here she gets lots of thick, rope-y cum on her face, and swallows a bunch of them, of course.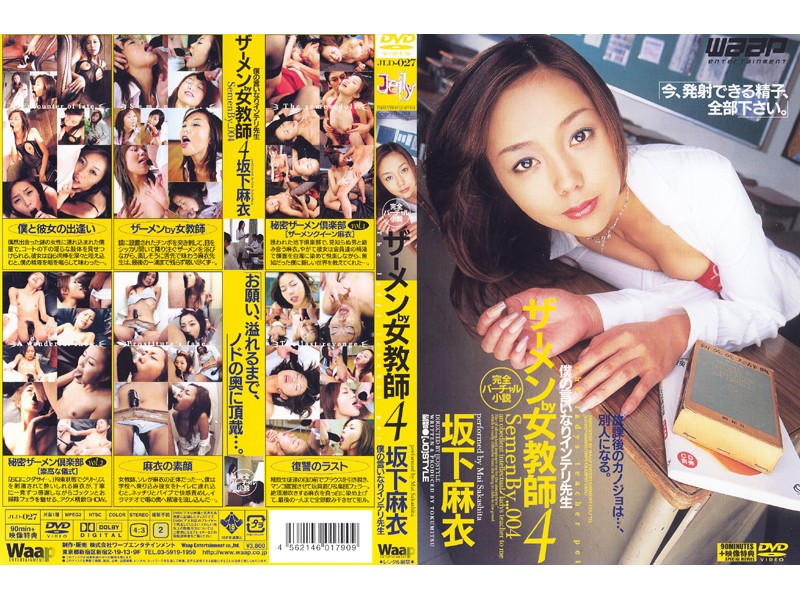 Another classic is EXD-042 with Dream Ticket. Here Mai-chan is an honor student who had to woo her entire school to get their vote. Her electoral strategy? Swallow their jizz. There's literally no better way to embody the values of the study body.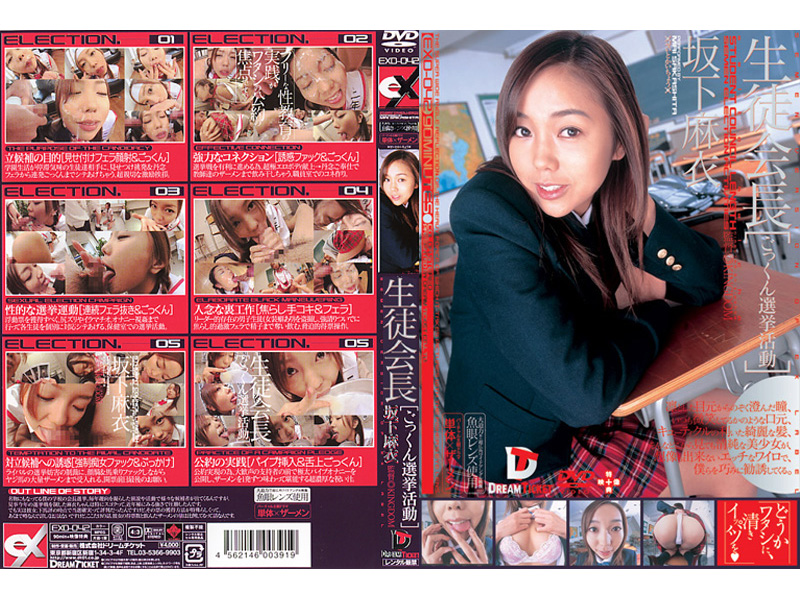 MDLD-121 or "Drunken Dream Woman" is another cum swallowing title, but with a lot more twists and gimmicks. Rather than being a straight-up gokkun video where Mai-chan is challenged to drink as much gene juice as she can, MDLD-121 has many fun scenarios and costumes. For instance, in one of the scenes, she is dressed as a nanny tasked with taking care of a bunch of grown babies. The whole shtick is hilarious. But despite its light-hearted vibe, the producers did not hesitate to roughen up Mai-chan. They gangbanged her, played with her cum-filled mouth for ten full minutes, threw her around, etc.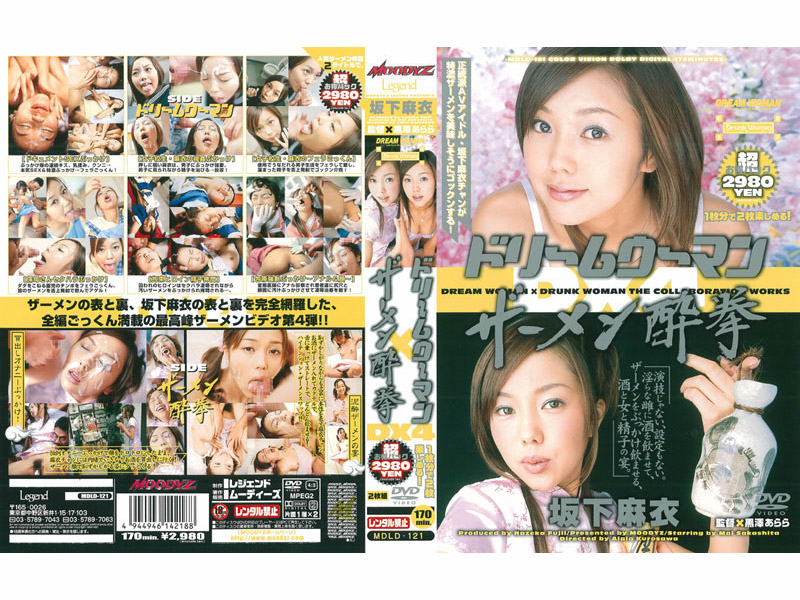 Those who prefer darker and more minimalist swallowing videos would love SDDO-044 where they put Mai-chan in a dark dungeon-like room. Not much is happening except that they made her swallow one load after another. It's great to see Mai-chan's cum-covered face crust with dried semen after hours of sperm intoxication.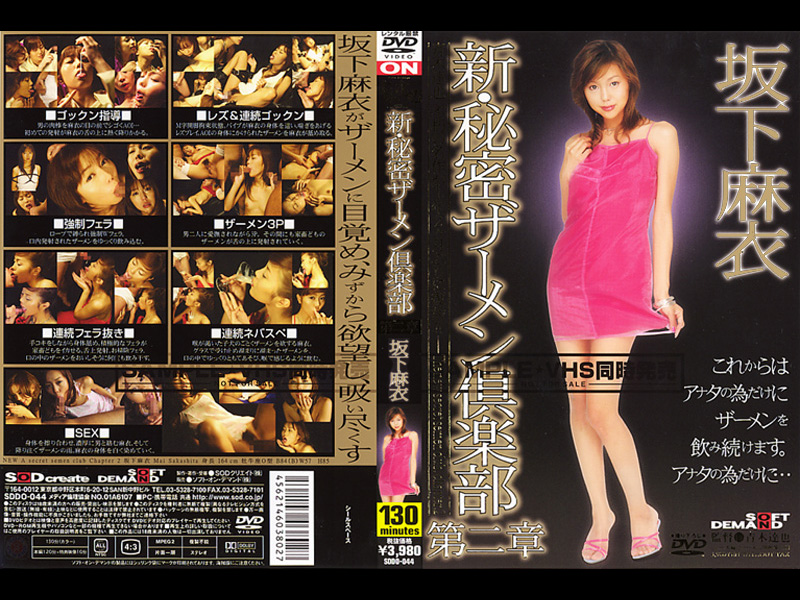 | | |
| --- | --- |
| Birthday | July 3 1994 |
| Height | 158 cm |
| Stats | B (85 cm), W (55 cm), H (88 cm) |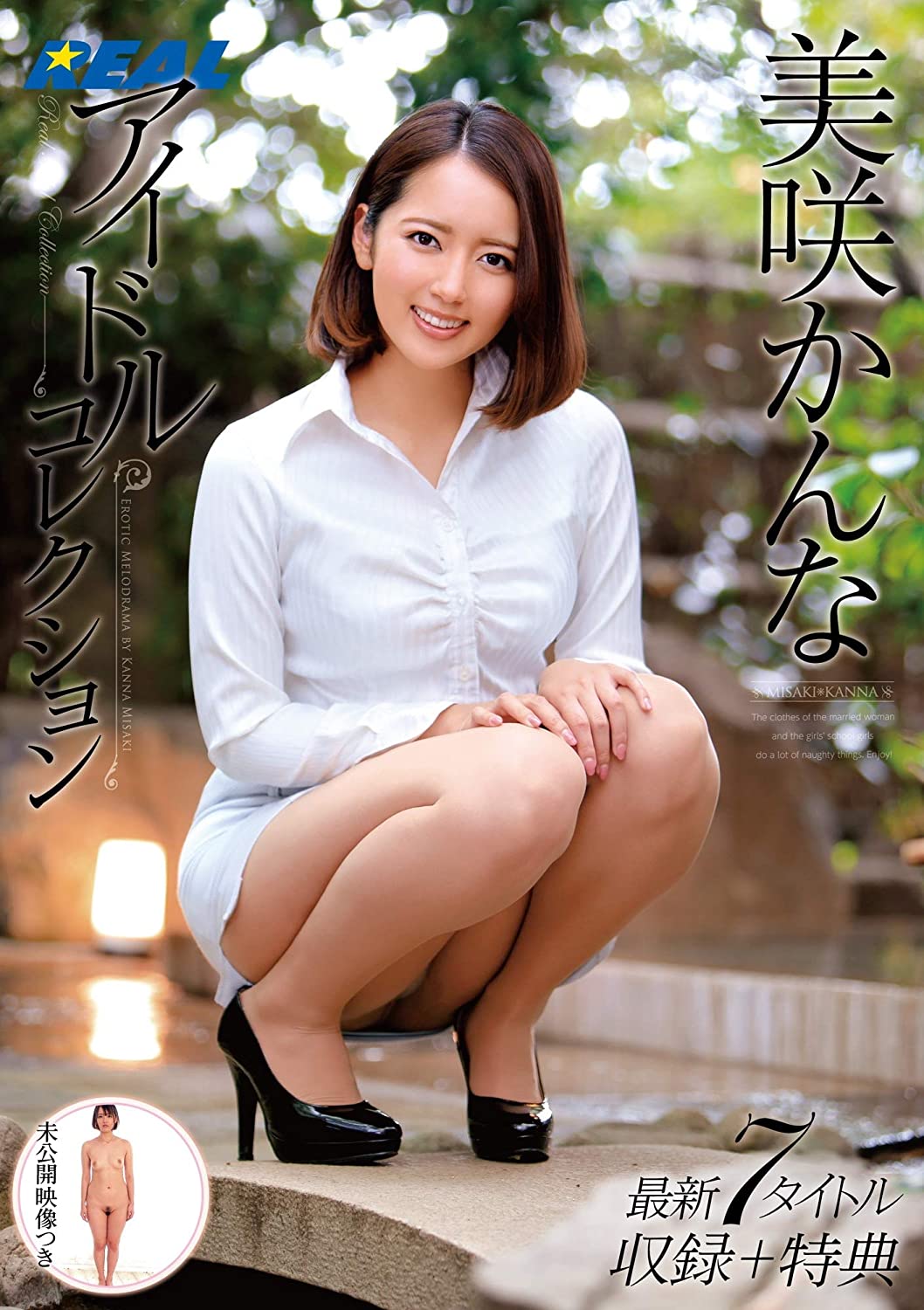 Kanna Misaki is one of my personal favorites. She has had a long and impressive career, starting out as an idol-tier talent before gradually transitioning into a nasty MILF. Cum swallowing has been one of her staples.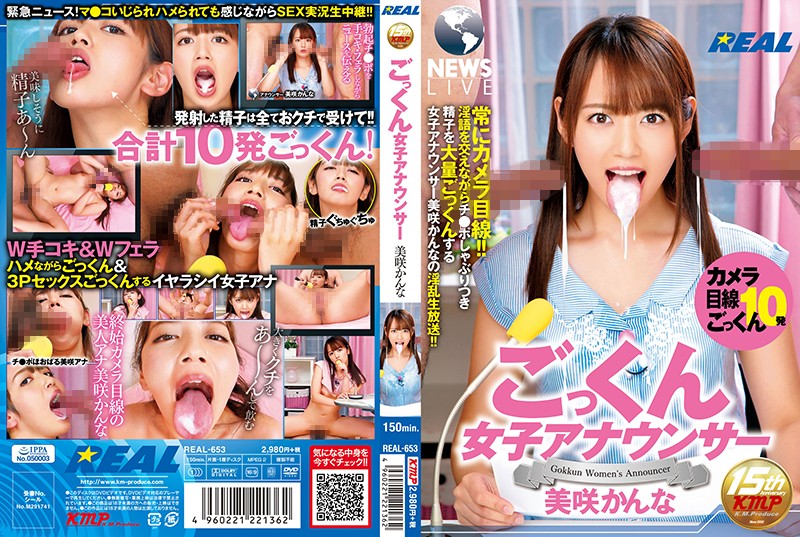 REAL-653, Cum Swallowing Announcer
One of her first gokkun movies is MVSD-292 which is part of the "I Want To Swallow Cum So Badly" series. Most of it is done in POV and is quite tame, considering that this is Kanna-chan's inaugural gokkun title.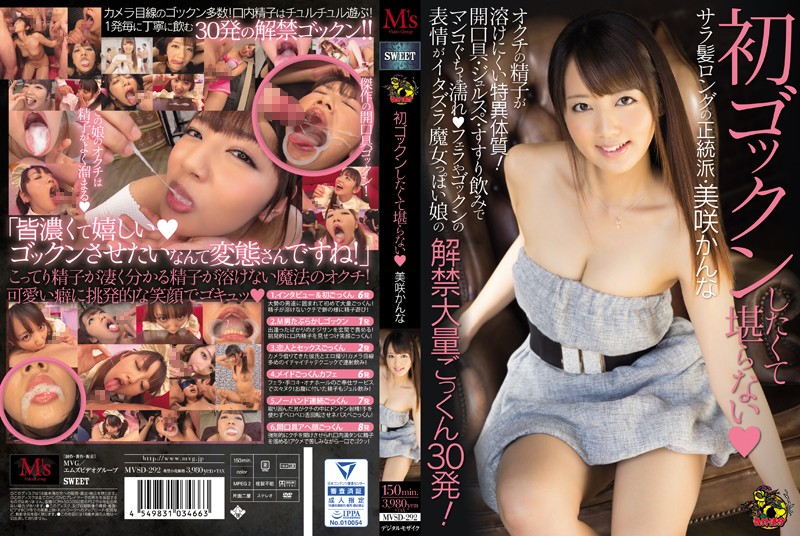 She has also done a cum x food video with SOD, back when they were still producing these kinds of stuff. SDDE-538, titled "Winner Of 3 Michelin Stars:  An Organic Restaurant," is an incredibly done cum x food video where JAV actresses try food from a so-called "organic restaurant." Kanna-chan stars here with Saryu Usui and Ikumi Kuroki. This one's special because it is done with SOD's trademark hi-definition resolution and great production design and camera work. Seeing such level of sophistication for a nasty concept is both stunning and hilarious. Also, Kanna is a clear stand-out among the actresses, as she seems to be really enjoying the unique culinary experience.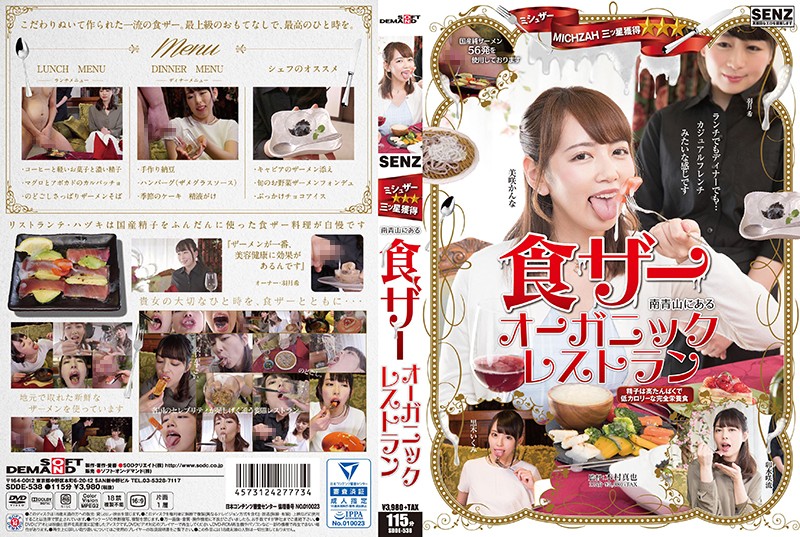 Her work with Knights Visual is also undeniably one of the best in the "Pacifier Prep School" series. Here she drank 139 raw shots, an insane amount for a girl of her caliber.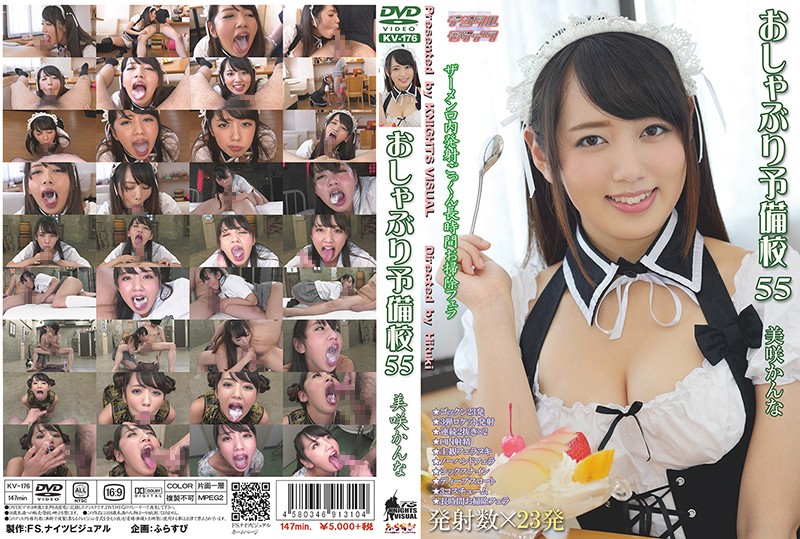 Kanna-chan is still active, and we're hoping to see more of her.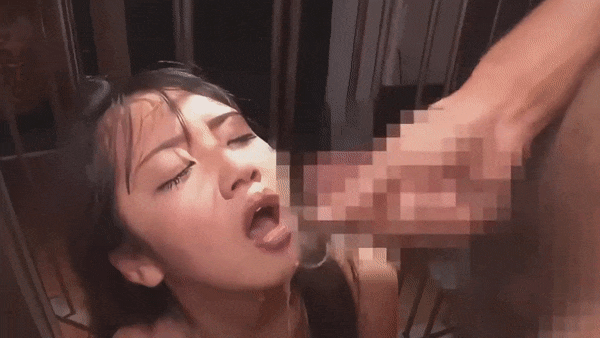 | | |
| --- | --- |
| Birthday | May 19, 1984 |
| Height | 153 cm |
| Stats | B (82 cm), W (57 cm), H (86 cm) |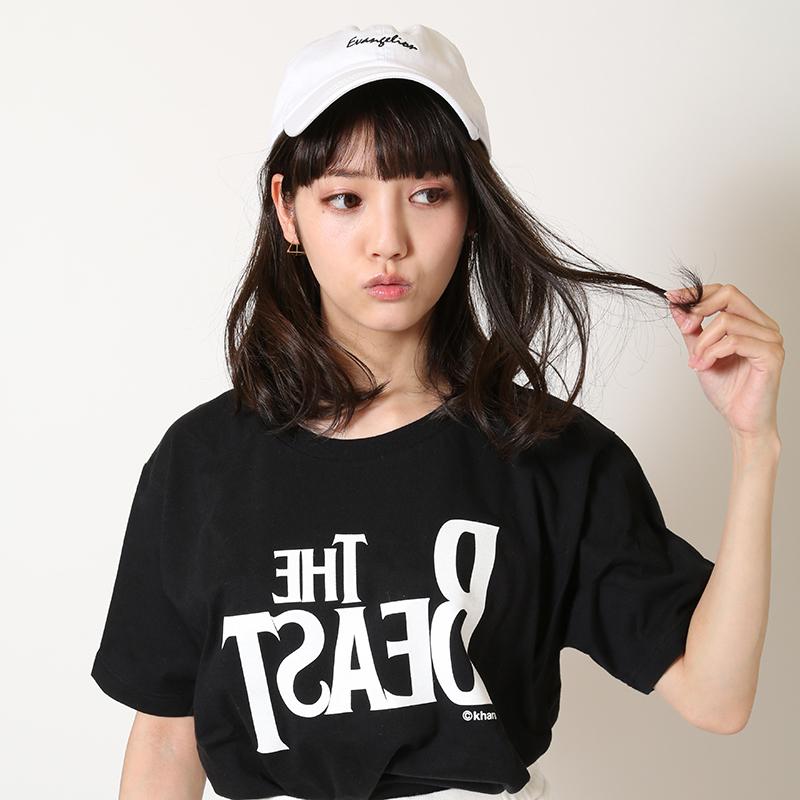 One of the prettiest and nastiest JAV stars to ever grace our screens, Rei Mizuna is in an entirely different league. She has done countless hardcore titles, many of which even we would hesitate to mention. It's hard to believe that her many gokkun titles are among the tamest videos in her expansive career.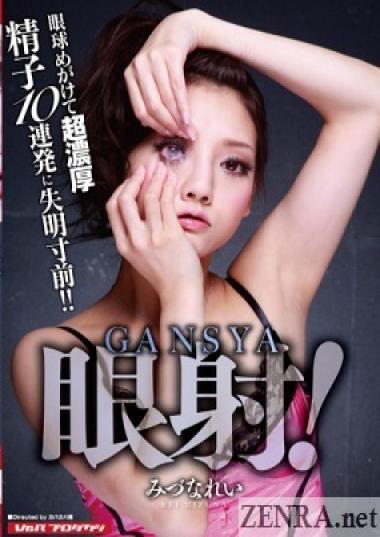 A Jav Porn exclusive, Cum Into My Eyeballs
She was featured in one of Knights Visual's first "Pacifier Prep Girl" releases, KV-094, and she delivered with a bang. Not only did she swallow, but she licked the guys' ass cracks and gave them the best blowjobs of their lives.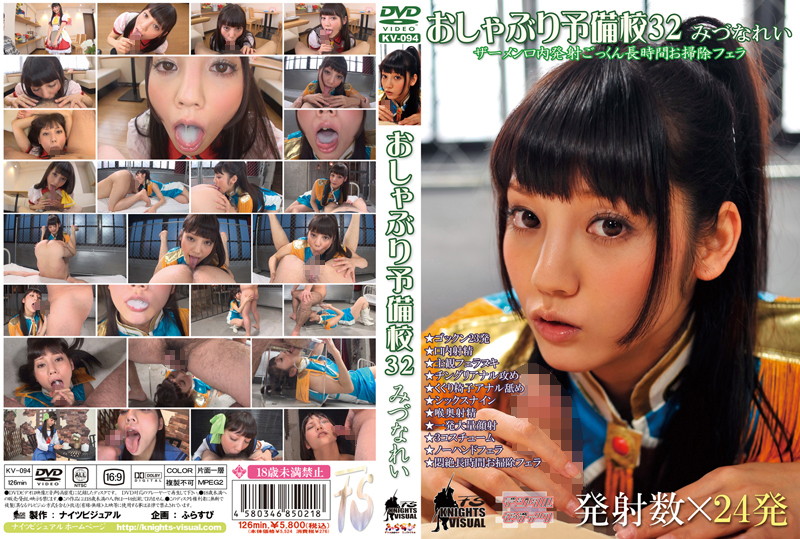 In Aika' tribute to Rei Mizuna, he also featured another excellent Knights Visual release, KV-130, which features Rei-chan in blonde, giving POV blowjobs in high definition. Aside from swallowing their cum, her cock worshipping skills are also in the spotlight.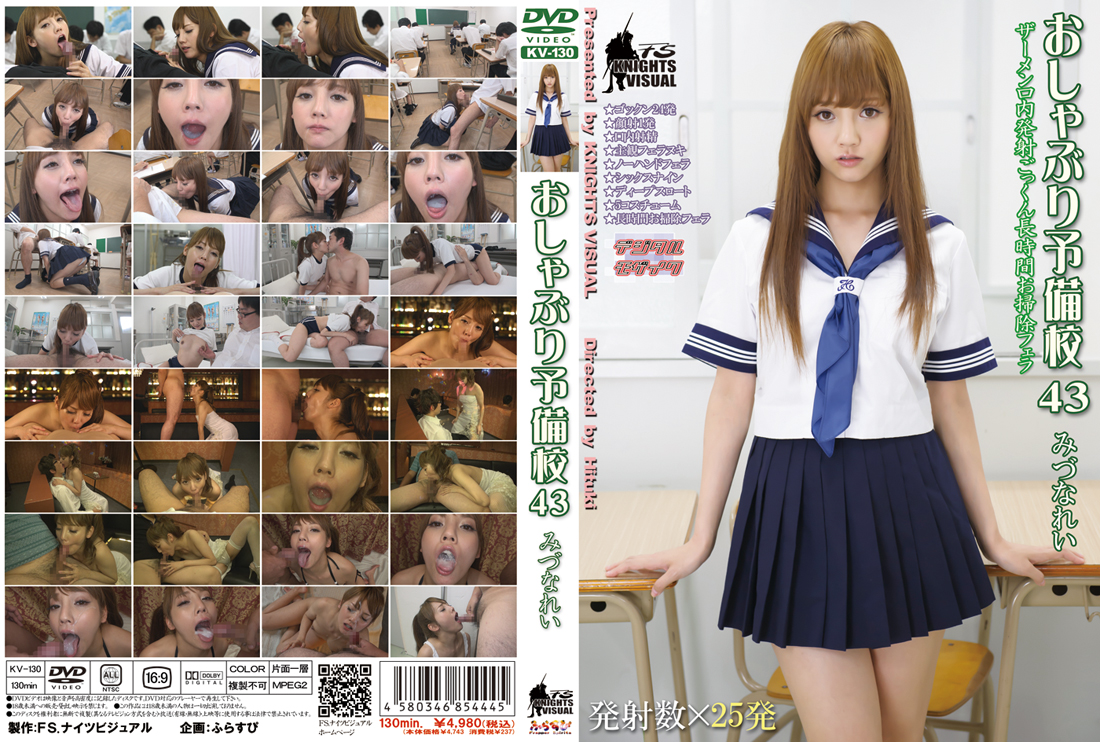 Another notable gokkun work by Rei-chan is AVOP-166 of the "Cum Swallowing International" series. She takes on actors of different nationalities, all primed to give her their foreign cum. This fun title features her talking in English and assessing the tastes of each foreigner's load. 
Want to dig into the real deal? Then you have to check out MIGD-437, part of the insane "Bukkake Room" MOODYZ series. In this intense title, Rei-chan is trapped in a room filled with psychos itching to unload their ballsacks' contents into her face, mouth, gums, nose, and soul. The swallowing is only the icing on the cake.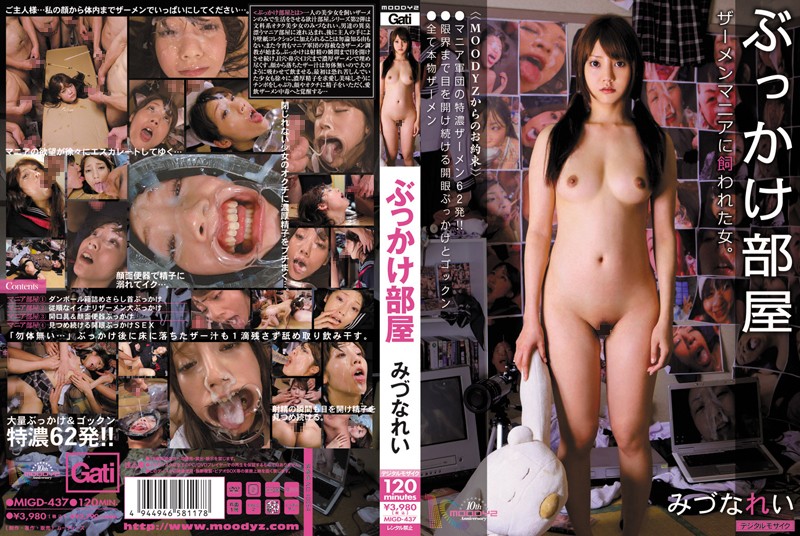 Watch it and see for yourself. 
There is a lot of cum Rei-chan's videography. Take the time to dig up some of them and you'll surely come across many gems.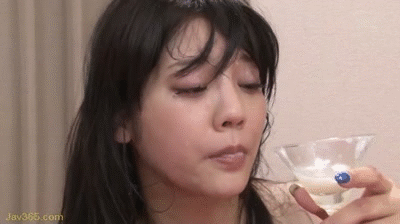 MIGD-691, Bukkake Creampie Fuck
| | |
| --- | --- |
| Birthday | June 19, 1995 |
| Height | 160 cm |
| Stats | B (82 cm), W (58 cm), H (85 cm) |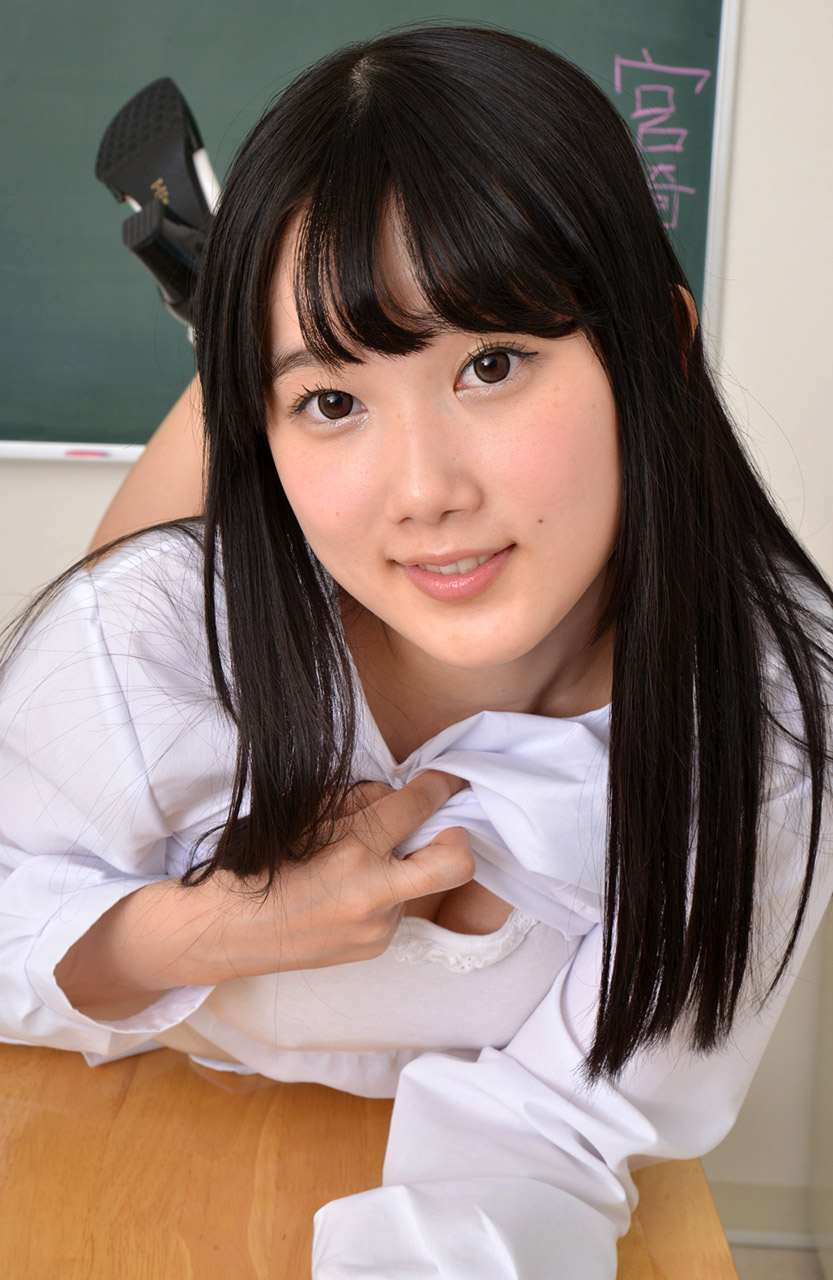 Don't get fooled by that angelic face: Aya Miyazaki is one of the craziest JAV stars in recent memory, and she is hungry for some protein. This petite cutie has coupled her infectious enthusiasm with a profound love for jizz, thus making her one of the best performers in the genre. It is rare to find someone as charismatic and deranged as Aya-chan.
For instance, in ASW-198, Aya-chan is a professional cum swallower that you can hire for your own needs. Dressed in slutty clothing, she's eager to lie down and accept as much cum as you could give her without the littlest winch. The video's amateurish production gives it a more genuine and gnarly vibe.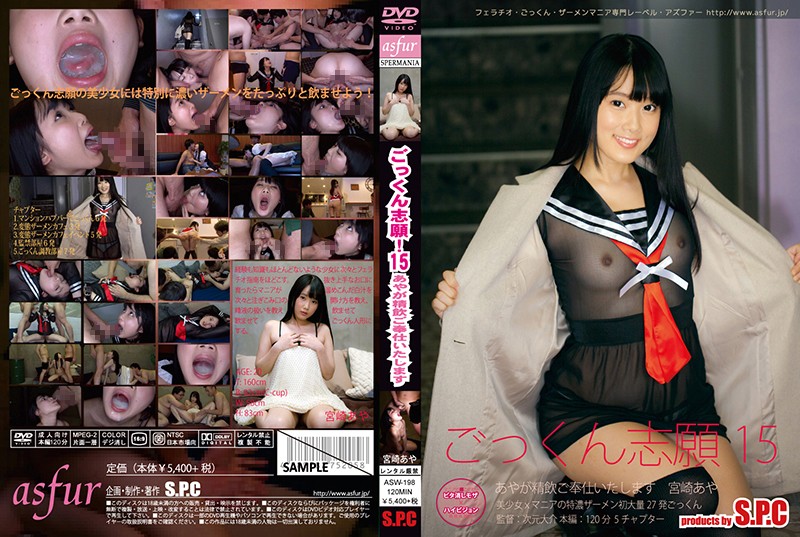 Aside from cum, she is also willing to receive other excess bodily fluids, free of charge.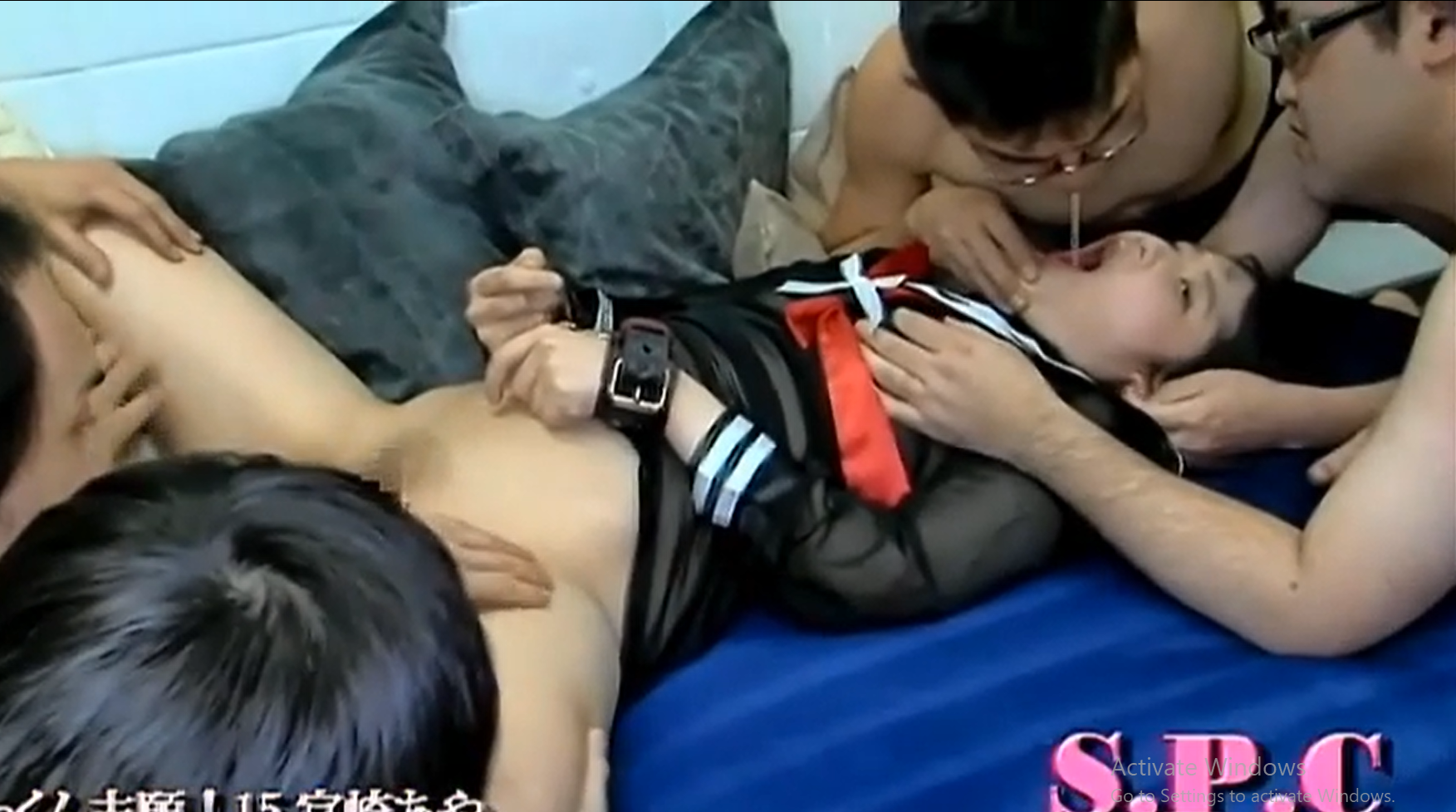 Aya-chan is a darling of smaller niche studios. She has done numbers for fetish-centric studios, she did a wide variety of cum tricks. In the video's sleeve, she revealed, "I also love sex, but I like cum much more."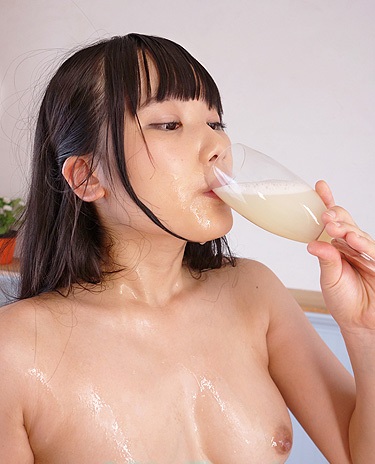 Meanwhile, she takes it to a whole another level with another production. In this video called "The Super Pinter," Aya is tasked with downing a – you guessed it – a pint of cum. One pint is equal to 568 milliliters or more than half a liter. This one is rare and difficult to get a hold of to. 
But perhaps the most disturbing of her semantic pursuits was documented in MOODYZ's MIAE-332, where she takes on 122 men.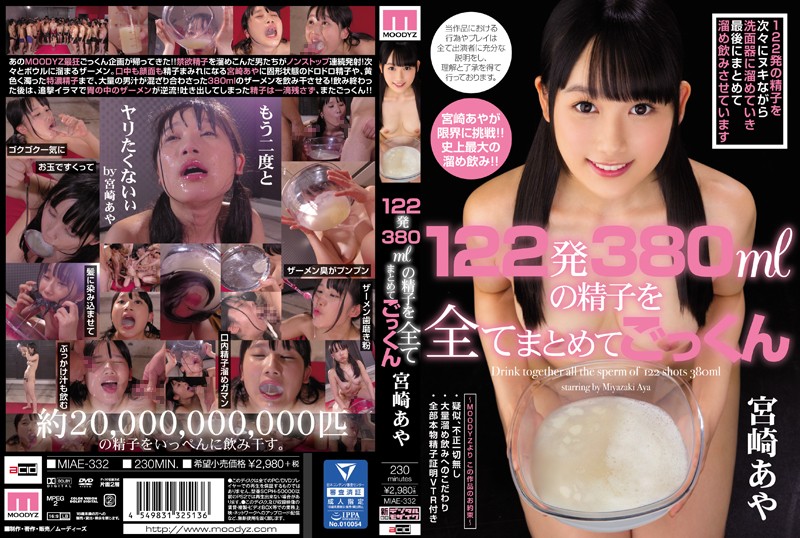 The video takes on a slow burn, starting with Aya-chan swallowing loads one after another. But things ramp up pretty quickly, and by the halfway mark, she had to take in loads while brushing her teeth and collecting all the cum in a bowl – before drinking it all in one go. There are many highlights here, such as when she had to drink cum with a ladle and suck off the cum from her cum-soaked hair. MIAE-332 is fast-paced and hypnotizingly entertaining. 
What I like about this one is Aya-chan's sincere enthusiasm for cum. She talks, smiles, and even in the most difficult moments, she keeps a calm, horny composure. A bonus to this excellent video is the fast-forward sequence where the camera captures all of the moments, telling us that none of this has been fabricated. None of that fake jizz bullshit. 
| | |
| --- | --- |
| Birthday | March 19, 1996 |
| Height | 158 cm |
| Stats | B (80 cm), W (57 cm), H (85 cm) |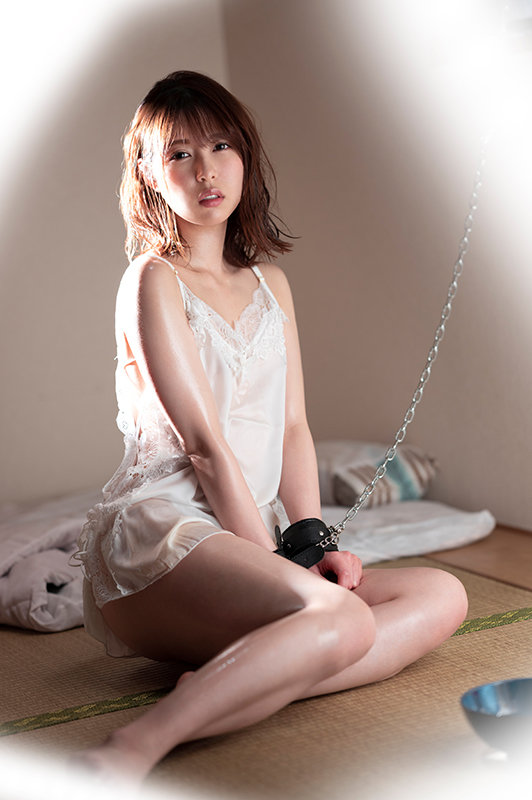 Rena Aoi is a modern JAV legend, and her retirement last year hit one of our writers hard, as Aika shared.  She is cute and petite, but underneath that tiny physique is a total sex maniac. She has done all sorts of fetishes, from femdom, lesbian, BBC, and almost every fetish in the books. That includes loads of swallowing and a couple of gokkun-themed titles.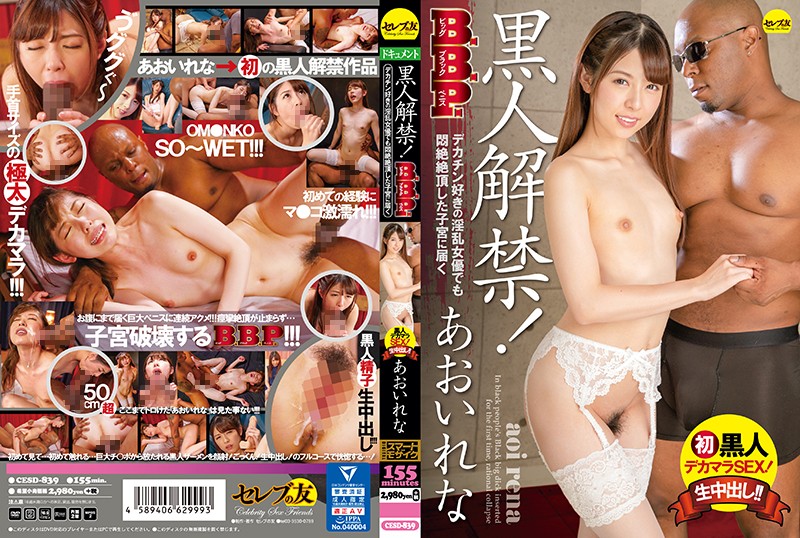 CESD-839, This Horny Actress Loves Big Dicks And Now She's Enjoying Orgasmic Ecstatic Big Black Cocks That Will Pump Her Deep Into Her Womb!
She has done a video with the mildly popular Semen Maniac series. Here she swallows cum from a variety of receptacles. While SPC Studio's production is quite lacking, this was one of Rena's more extreme gokkun videos at this stage in her career.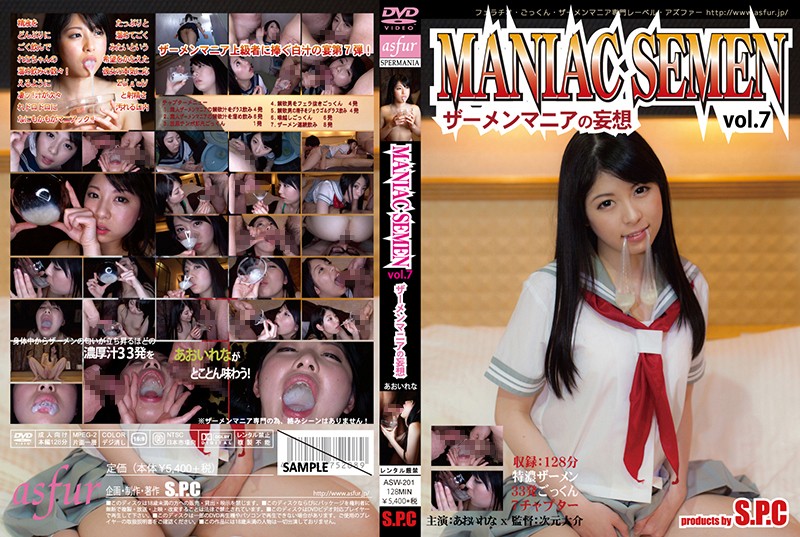 ASW-201, MANIAC SEMEN Vol.7 Daydream Fantasies Of Semen Freaks
The production is a lot better in MVSD-293, which is another swallowing title. The concept is quite the same and she swallows collected cum in glasses and plates, too. But the vibe is more fun, and she gets more outfits. The fucking and toy play sequences also give this video more variety. She also looks more at least and she seems to enjoy the care and attention of her cum benefactors.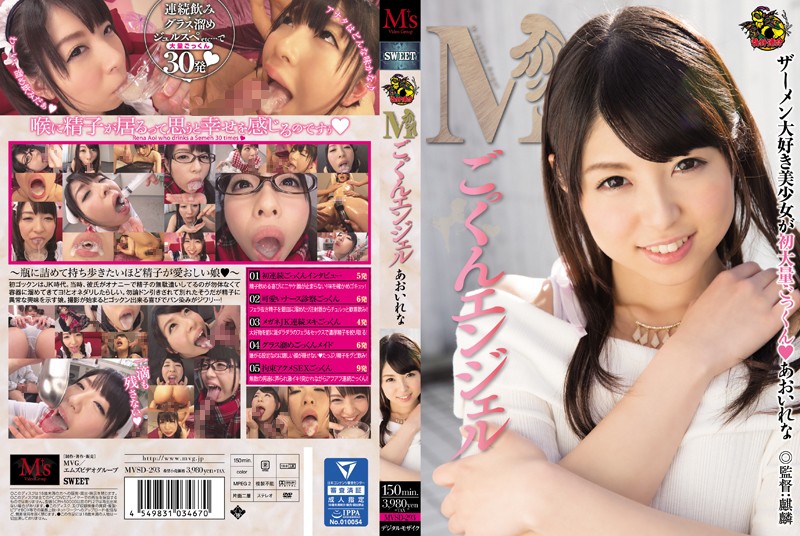 MVSD-293, A Cum Swallowing Angel 
Jav Porn also has an exclusive title with Rena-chan produced by Dream Ticket. This one features a fresh 20-year-old Rena, great POV dialogue, and careful attention to her tiny breasts.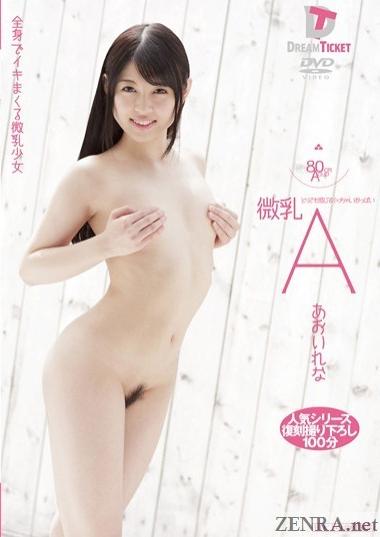 But one of Rena-chan's career highlights is her MOODYZ title, MIGD-748. Here Rena-chan not only ingests an insane amount of cum. She also puts them inside her in a variety of creative ways, including snorting them, sipping them with a straw, and brushing them into her teeth like toothpaste. On top of all that, she had to puke it all up and swallow them again, as par for the course in this series.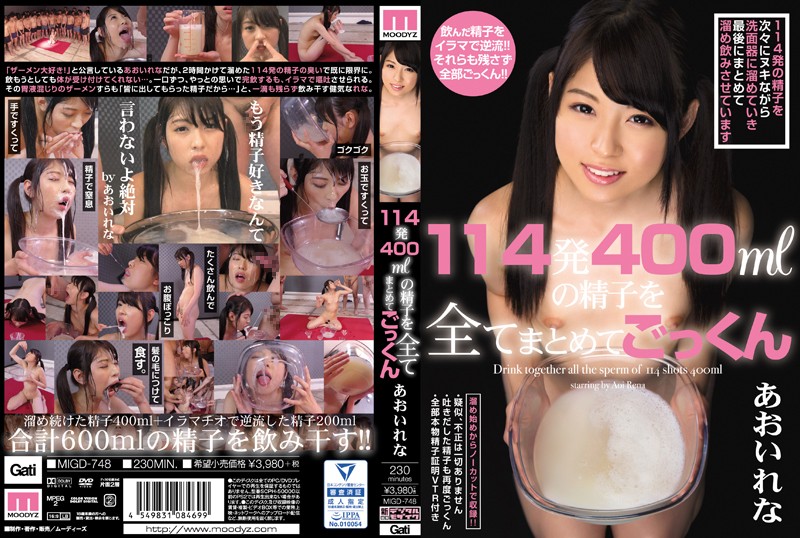 Watch the trailer and so for yourself:
Her retirement interview has gone viral, and it includes some revealing bits about her feeling toward cum, particularly the title above, MIGD-748. Asked why she loves cum and gokkun, she replies:
I basically find it delicious no matter what the flavour is. The taste is one thing, but I think the best thing about it is the sensation of it going down my throat. The moment it goes down my throat is when I feel the happiest.
| | |
| --- | --- |
| Birthday | March 2, 1999 |
| Height | 155 cm |
| Stats | B (95 cm), W (59 cm), H (85 cm) |
Long-time JAV fans say that most of the recent JAV titles have become tamer. Then out of nowhere, SOD Create releases one of the heaviest gokkun titles to date, SDMU-958. In fact, it claims to have the most number of swallows in a single title, at 242 loads. It features the busty and meaty Waka Misono, who was a relative newcomer and nobody at the time of its release. With a single stroke and dozens of excruciating swallows, Misomo-chan has made her place in JAV and gokkun history.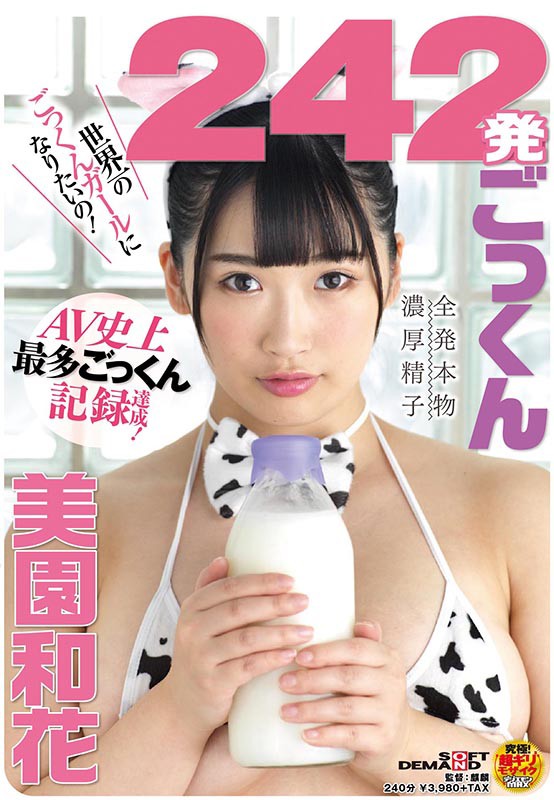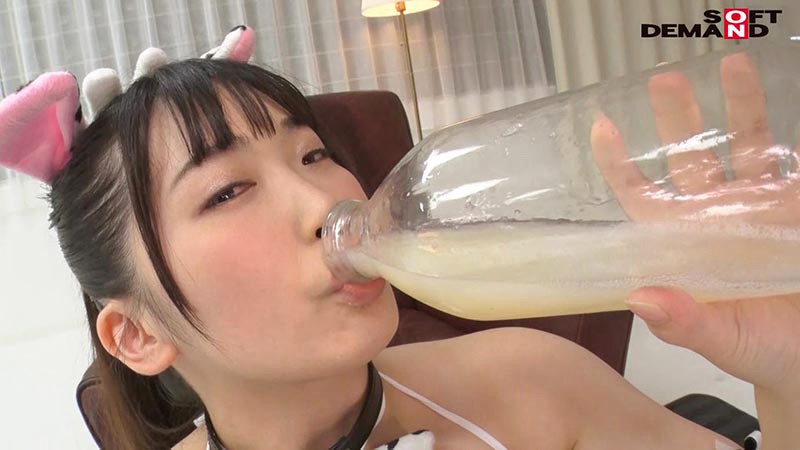 But Waka Misono's relationship with cum did not stop there. She has since done other titles that feature her cum swallowing skills and she also occasionally swallows cum in non-gokkun titles. For instance, in MEAT-036 the producers focused on her meaty ass for a POV extravaganza while also featuring her swallowing some cum.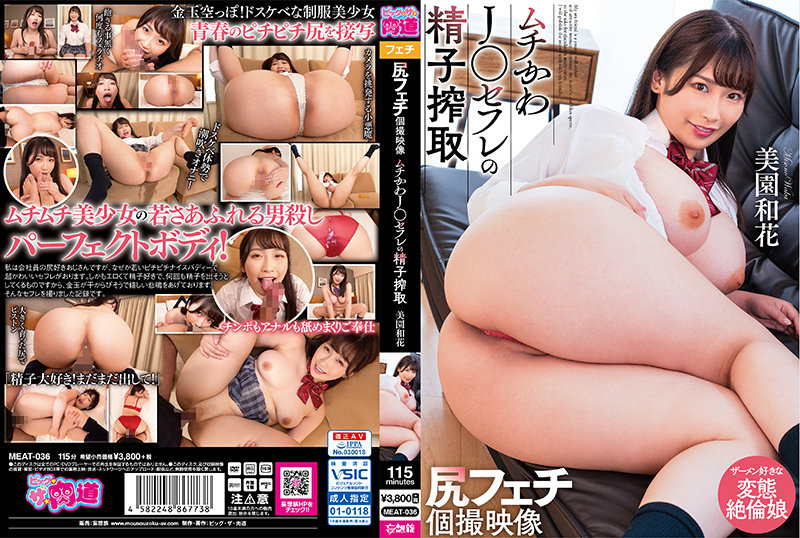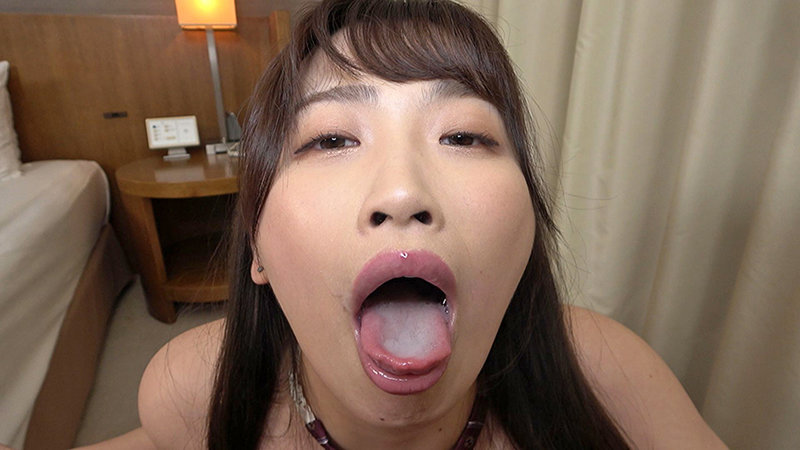 Fans of fully-clothed office lady sex will also love KTB-040, which features Waka Misono as an obedient junior who is tasked with keeping up their morale. Her strategy, of course, is to drain their semen to lighten their load.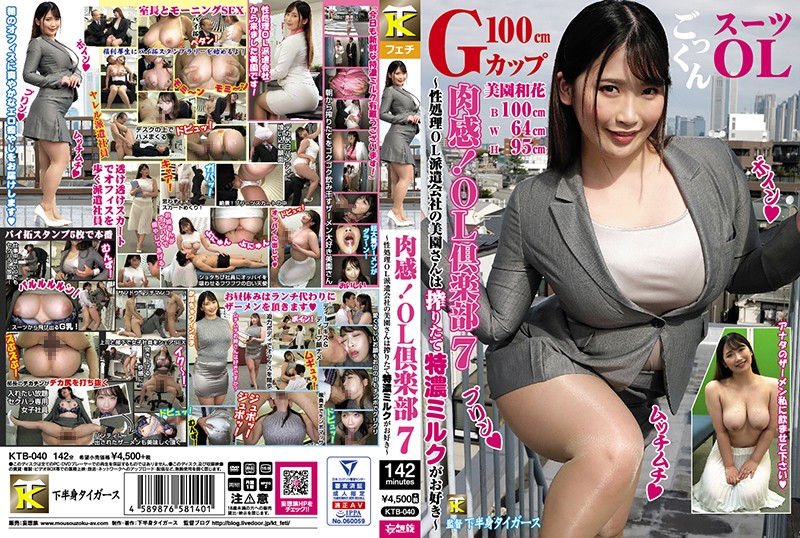 KTB-040 is a fresh take on the gokkun theme, since Waka doesn't take off all of her clothes, making us appreciate her full form. She is also a lot more aggressive in this video, licking this faces of her fellow employees, letting them indulge on her ass, thighs, and huge breasts. The cum swallowing at the end of each scene just tells us that she wants to give the full package to her services.  
She also did a fake jizz VR title with fellow cum lover, Yuri Asada, in RVR-057. Those who are curious with watching VR and fake(?) swallowing should check this out.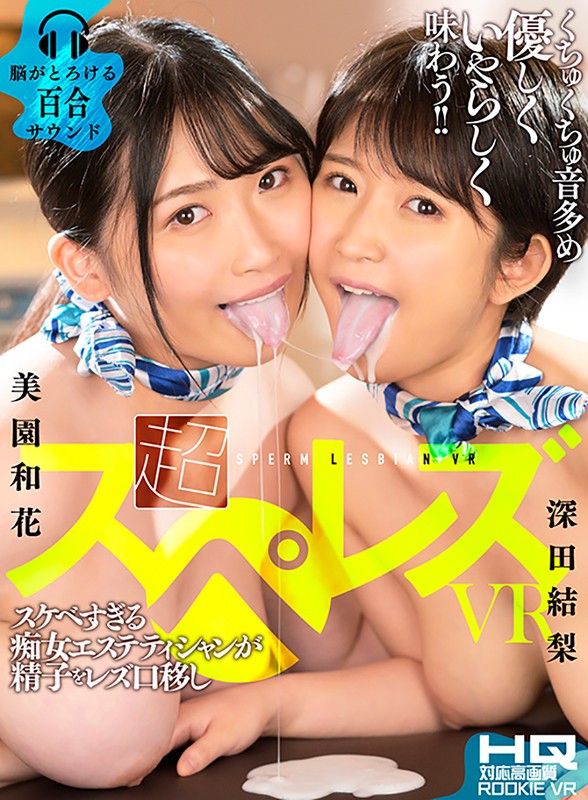 Parlor Lesbian Slut Will Orally Receive Your Semen
Let's also not forget that Waka Misono has a cute face, a sizeable rack, and a huge ass. She doesn't really need to get extreme to get recognition. So there's no question that this babe simply loves cum. Let's hope more new actresses follow her footsteps and carry the torch of Japanese cum swallowing for the future generations. 
So there goes our list of the best cum lovers in JAV. Watch out for the next lists, and don't hesitate to share your thoughts with us in the comments!