Today's New Debut Review is the beautiful 32 year old Minaho Ariga who proves the adage that you shouldn't judge a book by its cover. Head on down and see why this former music teacher deserves your eyes and ears.
Minaho Ariga: Looks and Body
At first glance, Minaho seems like your classic beauty type; graceful, poised, and elegant. While she does have a pretty face she has some crooked teeth and is much more awkward than you would think. If I seem down on Minaho, I'm not. She's great from her looks, to her performing, to the fun fun body. Big eyes and a goofy smile when she smiles, Minaho is quite disarming when you see her in action. With big puffy lips that the photos don't do justice. She is also much more awkward, gawky, and a little shy on camera. Which only made her more endearing than anything else. During sex she is anything but shy, being more experienced and adventurous than she seems.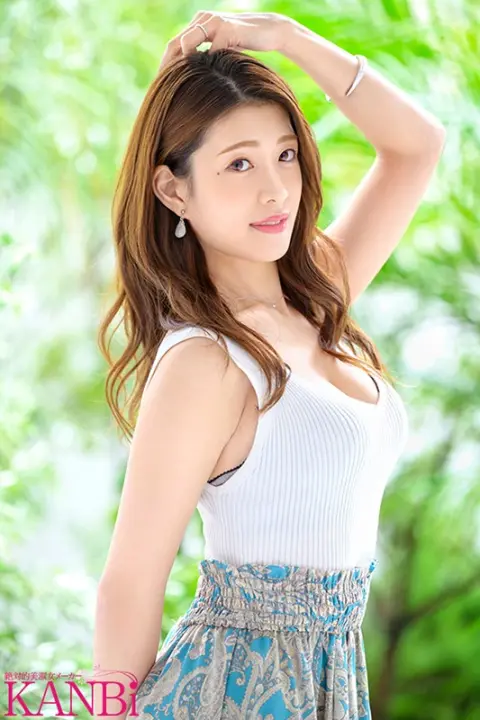 Body wise she's got nicely sized G cup titties, a slender body, long legs, with a nice bum. The best thing about her body is how soft and jiggly it is. Her boobs and bubble butt shake and bounce in all the right ways. She might not be what you expect from the pictures but I liked her even more when seeing her in action. Come for the pretty face but stay for her really fun bod.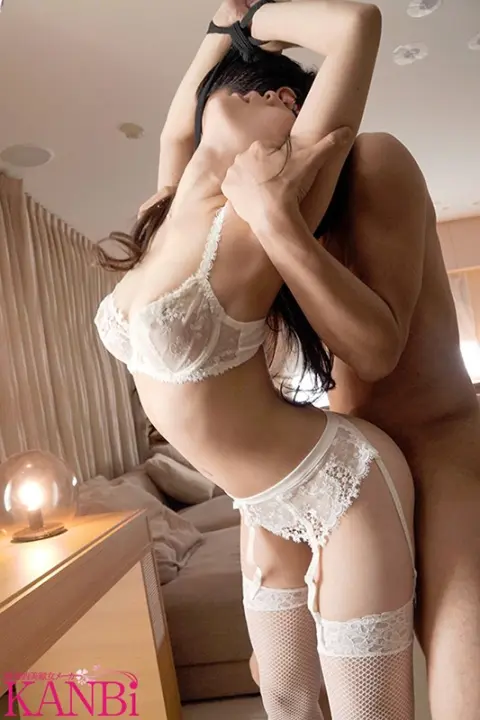 KBI-050 

"Meet A Married Woman Who Is Also A Former Music Teacher Minaho Ariga 32 Years Old She's Got G-Cup Titties"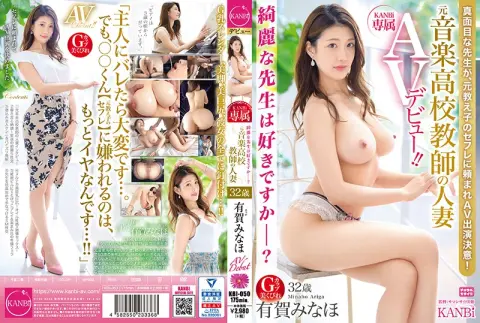 Minaho's first outing is the rare debut title that is actually good and interesting. It starts like most debuts with interviews and photo shoots. But when the sex gets going, Minaho shows her true colors. The sex is fast, hard, and frantic. Minaho is a sloppy fuck that is more than comfortable with fucking or getting sloppy with cum. 
Her beautiful facade hides a woman who cares little about how she looks or acts in bed. Minaho's got an unflattering O face when she's getting fucked or getting teased like hell. Any poise she has goes to shambles when the action gets going. Like scrunching up her face when taking a cum shot or her half open mouth with the look of pure pleasure when getting fucked. Minaho is a really expressive person and a joy to look at doing anything.
My highlight goes to the oiled up scene. Where we get to see everything that makes Minaho unique. From her jiggly soft boobs, to her bouncing bubble butt, to her frank facial expressions. She might be a little whiny and over the top for some. But her body looks fantastic all oiled up and she is wild and uninhibited here. A great start to hopefully a great career. A rare debut recommendation from me. 
KBI-053

"A Throbbing, Instantly Cumming, Sensual Maso Body A Former Music Teacher 3 Deep And Rich Fucks" 
Her second title is much like the first. Sloppy fucking, loads of teasing, a nice oiling up, and Minaho going wild again. Lots of sex with no plot. The focus is more on her in sexy lingerie getting teased to high heaven and fucked silly. However it does have a stellar blow job in a car where Minaho takes a hot load to the mouth and lets it drip down her lips. Where the guy then scoops it up with his fingers and then she sucks on it. Minaho's a dirty girl and isn't afraid of getting messy with cum or sex in general. A similar and solid second title but less than memorable compared to her first one. 
KBI-055

"Married Woman Immoral Hot Spring ~ Scandalous Adultery Trip With A Hot Masochistic Married Woman"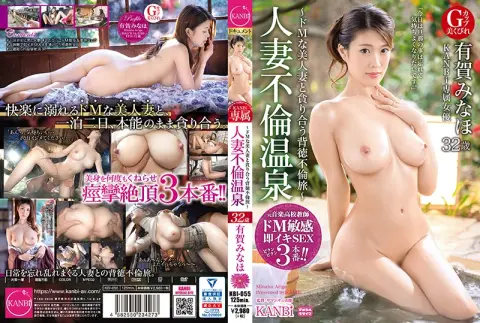 Her third title sees Minaho head on down to the hot springs for a sex filled weekend getaway. We see more of her submissive and voyeuristic side with all the outdoors and public scenes. Another title that suggests the newbie might like more hardcore sex and rough play.They don't advertise it but Minaho's got a lovely pair of puffy, thick lips. Those big, made for sucking dick, lips are her best facial feature. One that she puts to use best when with a cock in between them or letting a long trail of drool down. Minaho is a drooler and a messy one at that.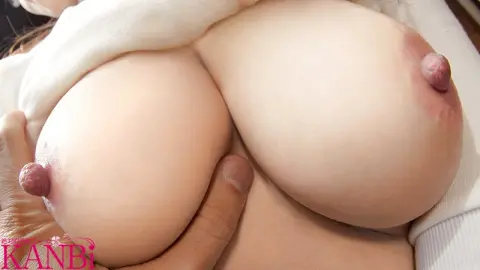 We get loads of outdoor and risky public scenarios like Minaho walking around a street with a vibrator inside, or getting fingered and sucking a guy off in a car, and course in a hot spring bath. What we also get is some more light rough sex with Minaho; face fucking, spanking, deep throating. She seems to prefer more hardcore sex and here is hoping we'll get more of that in the future. My recommendation goes to the fantastic threesome near the end. It starts with Minaho getting teased and fucked with a dildo until she squirts herself. Later she takes on two dudes at once and take everything they throw at her. Just slightly rough with another great showing of her bubbly ass and bouncy breasts. A nice third title from newbie that likes it a little wild and rough.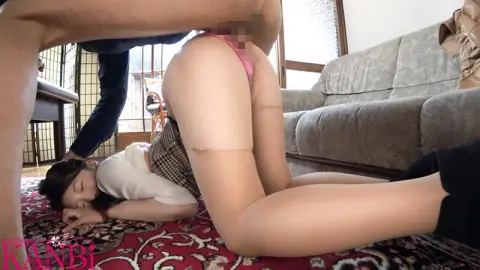 Report
I really liked Minaho the more I saw of her. I came into this lukewarm on her, she seemed like another pretty face in a sea of pretty faces. But underneath it all was a woman whose more than comfortable with sex and a hidden wild side. Pretty looks, fun body, and an interesting personality; Minaho is everything you want from a new actress. Someone who is attractive or at least interesting in all three categories.
Overall I would give Minaho a 9, one of my favorite new debuts to review. I am really interested I seeing what she does next, especially with the rough sex. She showed some of it in her first three titles and something tells me this is just the tip of the iceberg. Minaho really surprised me at the end and I think she can do that for you too. Come give her a look see.
Aika out
New Debut Review 2021: Minaho Ariga
Pros
+ Beautiful looks
+ Awkward girl underneath
+ Fun bouncy body
+ Not shy in bed
Cons
– Crooked teeth might turn off some
-A little whiny