Recently there's a revival of 3P titles with two idols sharing the cover (along with a complete decline of orgy titles, anyway…) Some of these are not only fappilicious but also connect to some interesting angle about Japanese culture and society. So I'm writing up a threesome of awesome threesomes. 
On the first glance, this is not necessary a vid I'd pick right away. Sakura Tsukishima 月島さくら, playing the widow is unknown to me and from the cover she looks like she's just half an inch away (saggy boobs, wrinkly face, flappy waist…) from a total turn off. A threesome with one turn-off is worse than a simple 2P title. But Riina Asuka 飛鳥りいな is a busty newbie that I had always wanted to check out. And then when I actually watched it, it's really not about if the pair are hot or not. It's actually an up-to-date realization of an old school classic erotica troupe.
But let's get the superficials out of the way: Sakura Tsukishima, turns out, is only 32 years old but doesn't look a day under 39. Next to Riina Asuka she might seem old and fat, but her scenes were actually rather watchable. But the delight of sex with an experienced woman can be much higher than just the visual pleasure of a hottie. Her sex scene is not bad compared to the much higher-profile Asahi Mizuno, thanks to, I think, her sexually self-awaredness. As for Riina Asuka, she's very tall, slim and busty. Her H-cup tits looks Barbie-perfect from any camera angles. Her face if maybe flawed by a wide jaw and two buck teeth, but perhaps more charming and mouth-fuckable for it.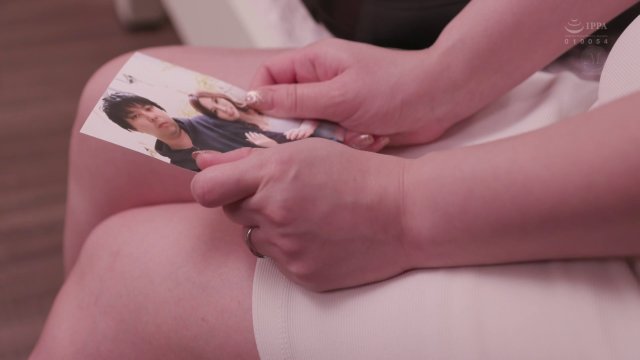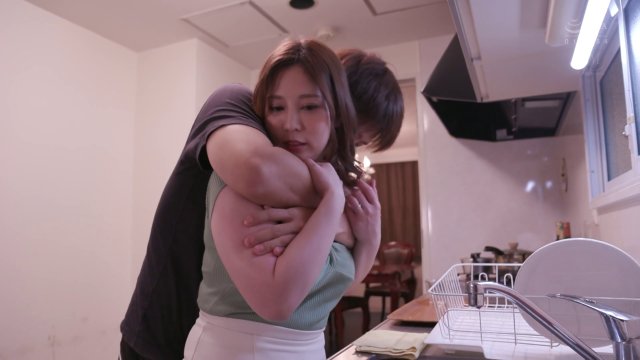 Anyway before we dig into the cultural and history context (bet you can't wait for those!) let's have a quick recap. The opening 10 minutes of the film were pure story exposition which doesn't follow chronological order, so it's hard to understand unless you know Japanese.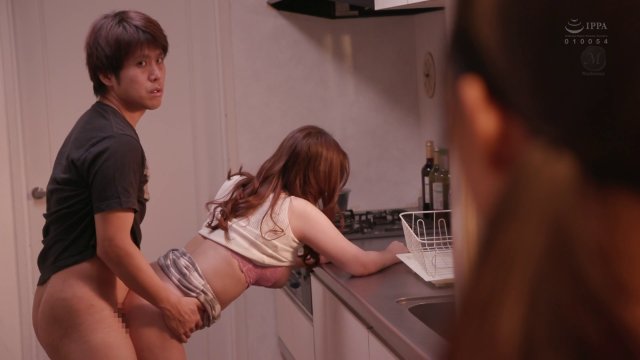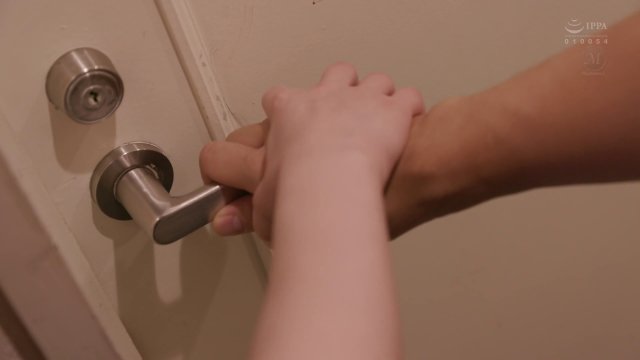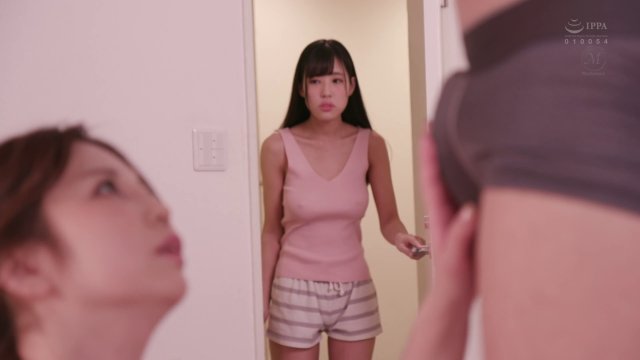 Yuji (slightly miscasted, by a stereotype herbivore) was entrusted by his terminally-ill sibling to take care of Sakura and Riina. So after his funeral, Yuji became guardian to his sister-in-law and nephew. Sakura get into her role as the new woman-of-the-house and cook dinner, but Yuji has more than just house chores on his mind. By the next day she can't help but surrender her body to Yuji. As absolute boss of the house, Yuji doesn't even hide his fucking Sakura to Riina. Now that it's an open secret between the three, one night Yuji approaches Riina's bedroom with obvious intention. He's blocked by Sakura who offers her body to relieve his desires. But her loud moaning keeps Riina awake so she left her own bedroom to see what's happening. Which is (duh!) the same moral outrage she saw earlier, now Sakura's "sacrifice" is all wasted, as Riina, on her own, up and deliver her sweet yummy self to Yuji. Yuji drags her to the bed and ignoring protest by both ladies, have his way with Riina too, but first demonstrating each specific sexual position on Sakura, as Riina watches in equal mix of fear and arousal, before having the same act practiced on her slim springful body. And the final prize of sperm is given inside Riina's tight vagina.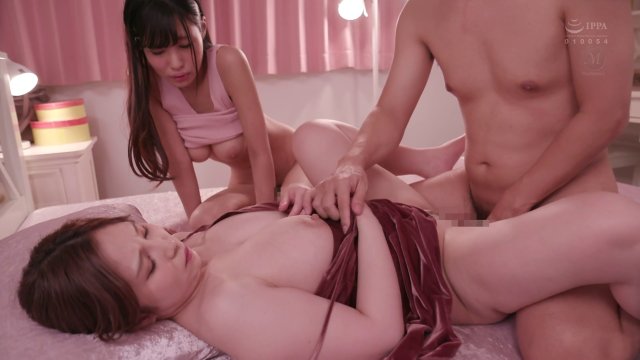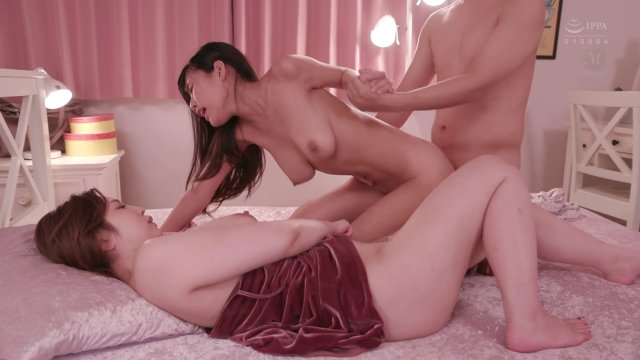 By now it's quite reasonable to expect variations of this same scenario to repeat a few times to fill the rest of the film. Most JAv that has any plots and drama would front load it and free the viewer from exerting his thinking organ. But Madonna is a specialist studio when it comes to plots and drama. In between the lecherous romps, Sakura decided Riina should escape, but they only managed to make it to Riina's bedroom door before being caught by Yuji. So obviously such defiance must be punished in an S&M session. But it turns out to be one of the mildest of one-man-two-ladies S&M sessions I've seen, anyway it's a fine scene for fapping purpose, except for hardcore fans.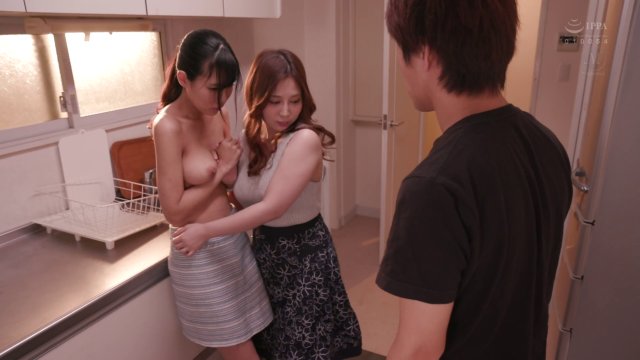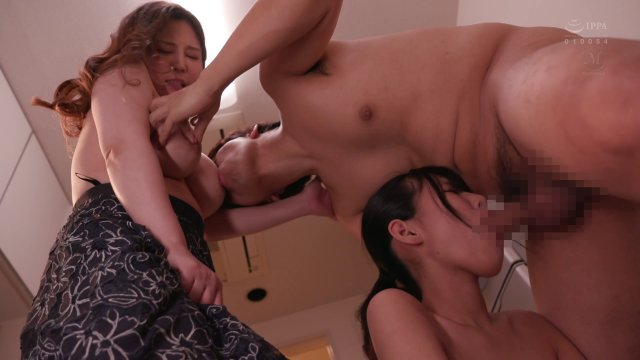 Then for the final scene, the punishment seems to have the desired result. Now widow and daughter sleeps in fishnet stockings and lacy lingerie, always ready to serve Yuji's libido. This final twist of plot wasn't entirely unexpected as even when they were resisting with their words and hands, were showing many signs of pleasure from Yuji's forceful tongue, fingers and penis.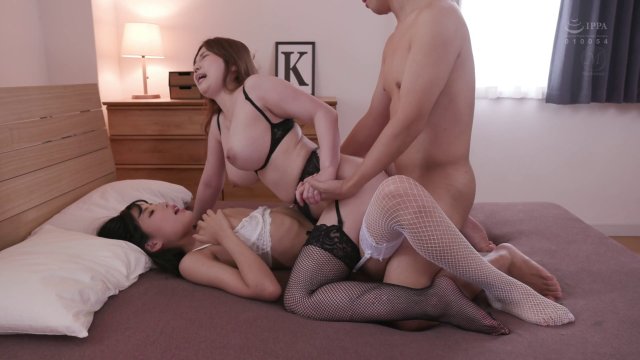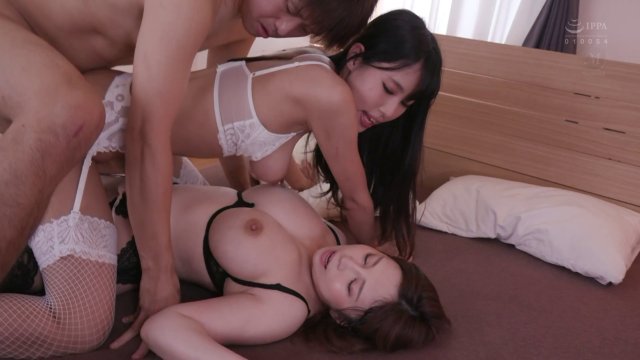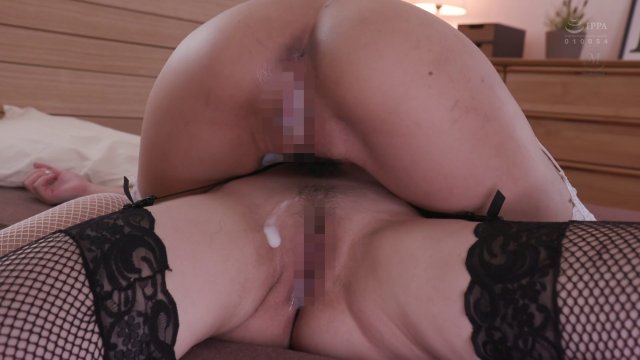 While long time JAV fans may have seen similar plots before, the trope actually pre-dated JAV. In the opening exposition, there were a few key dialog lines taking literally 20 seconds to deliver but to a viewer familiar with old school Japan, especially the longstanding "sensual novel" 官能小説 culture, a lot of backstory is communicated with a few stock dialog lines. Years ago Yuji was fond of Sakura secretly. But it was Yuji's bro who had a relationship with Sakura. Without the consent of the parents, Yuji and Sakura eloped and disappeared from the Yuji's clan. In self-exile, the couple made a difficult survival on their own. Years later, Yuji's bro got terminal cancer and re-appear to ask Yuji for help. The brief talk is pre-loaded with a ton of cultural context that Westerners viewers would not catch. Japan is built on familial responsibility every single person strictly following life's path according to his or her prescribed duty. Fate is cruel to eloping lovers who abandon their duties. Yuji's bro even said that cancer is heavenly punishment for disobeying his parents. Now Sakura and Riina's fate is written on the wall. Unable to afford Riina's tuition fee, the two will have to work menial jobs and borrow money. Soon they will have debt troubles and the best possible outcome is sex work for Sakura, and Riina will also not escape that tragic fate for long. All these are not said explicitly in the film. To us foreigners, that the master of the house died is tragic but not disastrous. But in the old Japanese mindset/stereotype, they are completely helpless and should be thankful to have Yuji to take care of them, no matter how horrible a sexual monster he is.
If I rate this film purely based on the sex footage, it would be only be a fine piece of porn but not worthy to write a long post. But thanks to the classic morality tale plotline, a melancholic piano accompaniment, competent script-writing, excellent directing and editing, and most importantly stellar acting skill of Sakura, this film become a masterpiece theater amongst JAV.
| | |
| --- | --- |
| Code | JUL-530 |
| Title | 先立った兄貴に家族を宜しくと頼まれたので母×娘まとめて中出し調教して服従させる事にした―。 |
| Performers | Sakura Tsukishima 月島さくら, Riina Asuka 飛鳥りいな |
| Released | 2021-04-02 |
| Studio | Madonna マドンナ |
| Runtime | 120 mins |